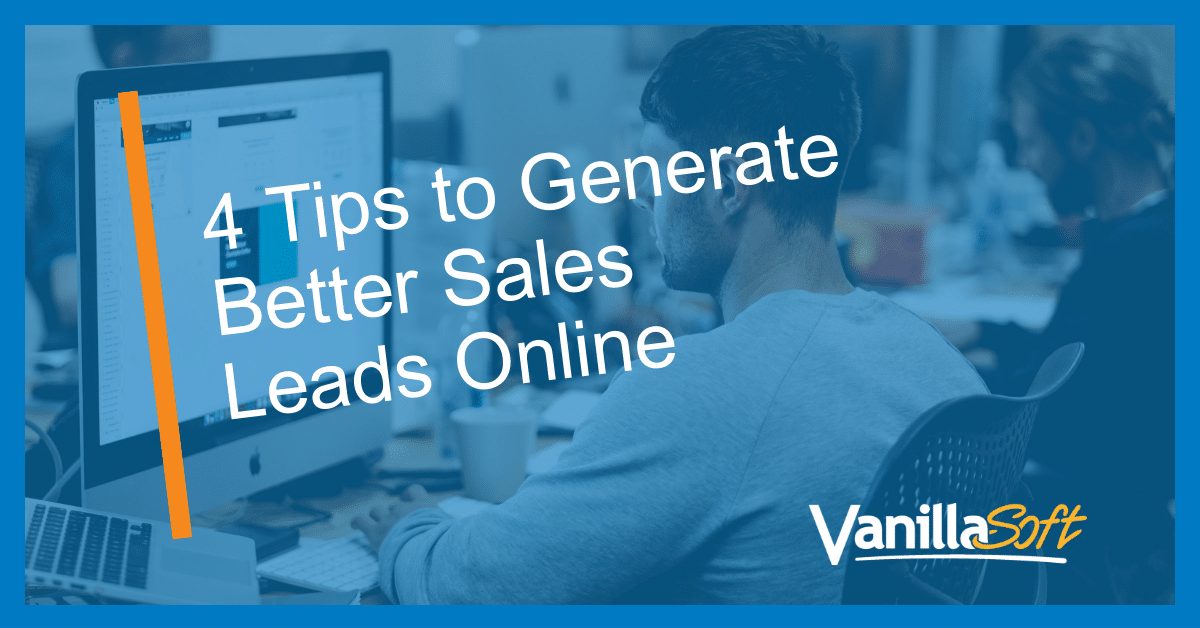 A guest blog by Diego Pineda, Senior Content Creator at CloudTask
---
We all want to buy stuff, but we don't like to be sold to. There's a problem right there for all of us involved in digital marketing and sales.
How do you generate better sales leads without being pushy or sounding too salesy on your website? Read on to find out.
Let's start with the basics. What is a lead? A lead is someone in the first stage of the purchasing process, a potential buyer who is interested in your product or service.
There are three steps in your relationship with your leads:
Attract them
Qualify them
Convert them to customers
So let's look at 4 tips to generate better sales leads online.
#1 – Create an awesome problem-solving, benefit-loaded landing page
A well-designed landing page has one key purpose: to turn the visitor into a lead by getting his or her contact information.
How do you accomplish that? Delivering value.
Your product or service surely has many benefits that will improve the life of your buyer persona in many ways. Your landing page must communicate those benefits clearly and in an appealing way.
Check out this great landing page from Uber.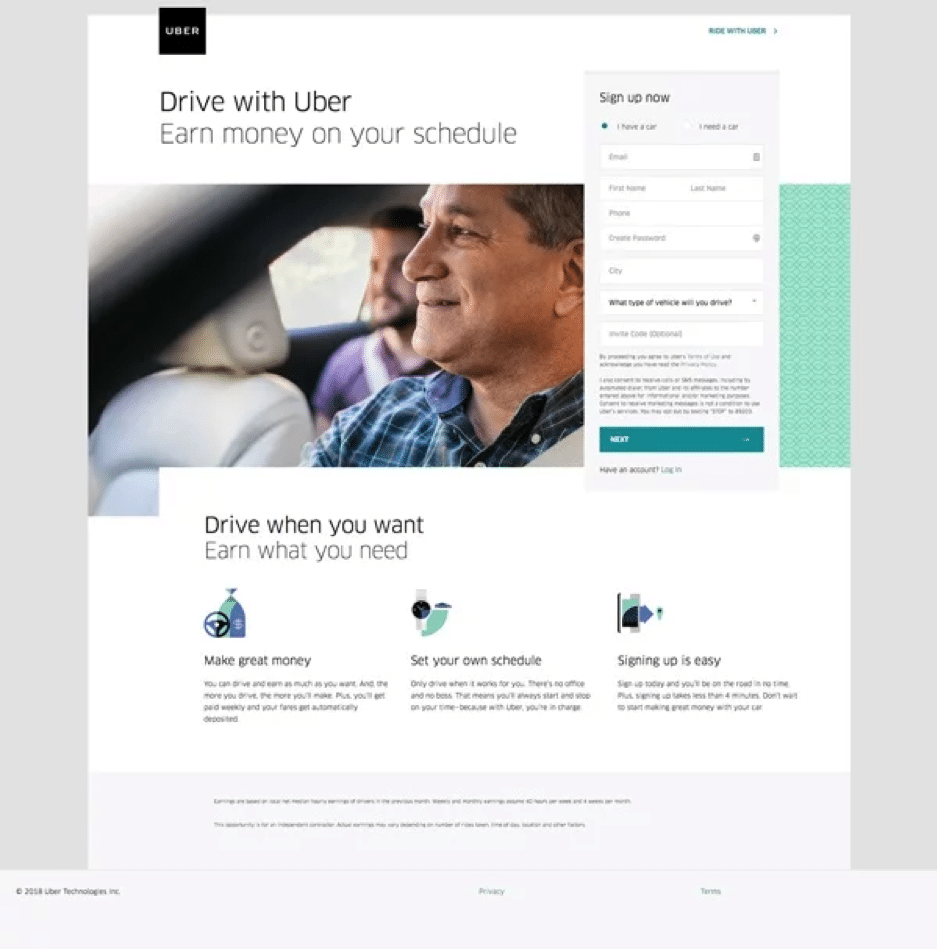 Your landing page should only have one action step: to sign up for a demo, download an ebook or schedule a call – and it must be very obvious, without distractions or other buttons that may pull visitors away to other pages. In the example above, Uber has a big form high up on the page with a clear call to action: Sign up now.
Both copy and design are essential, so work with your team to create an awesome landing page, or use one of the many apps out there to create it.
#2 – Drive traffic to your landing page or website
Your beautifully designed landing page is of no use if you get no visitors. So the next step is to drive traffic to your site.
You can use social media selling, content marketing, and paid for methods to drive traffic.
Social media selling is about connecting with people on social networks and posting helpful content that will attract visitors to your site. If you're in B2B sales, focus on LinkedIn; if you're in B2C, focus on Facebook, Twitter or Instagram, depending on your client's demographics.
Content marketing is a long-term strategy to drive organic traffic to your website, providing free content related to your product or service. Content marketing will establish you as an expert in your field or industry, through the publication of blog posts, videos, reports, white papers, infographics and more. You can distribute this content through different channels and always link back to your landing page. The reasoning is that if people like your content, they will click on your link and sign up for more.
Paid methods to drive traffic can take different forms. You can do paid search advertising, bidding on keywords on search engines like Google or Bing, and place your ad in front of people already searching for those terms (this is known as pay-per-click or PPC). Or you can do social media advertising, placing boosted posts or customized ads in front of your target audience. Every major social network has its own advertising platform.
Use a combination of all these methods to drive traffic to your landing page and obtain better leads.
#3 – Qualify them quickly with live chat
It used to be that to qualify a lead you had to email back and forth during a matter of days or months. Now, you can do this in no time with the power of live chat.
In fact, the call to action button on your landing page can be "Chat with Us Now" or something along those lines. Once you are chatting with them, you can use a series of questions to know if they match your offering and where they are in their buyer's journey.
Some things you may want to find out are:
Are they the decision maker?
Do they have the intention to buy or are they just researching?
Do they acknowledge that you can resolve their pain point?
There are a few best practices for using sales chat that you can learn, but the most important one is to give a quick and personalized response. This is known as direct engagement with your leads – and more engaged leads means a better experience for them, which results in more sales and more referrals.
Be mindful though, that having a team available to chat live with your website visitors around the clock, may stretch out your resources, especially if you're a growing company just starting out. You have two options: use chatbots to prequalify your leads through an initial contact or outsource sales chat to a managed service team – or do both!
#4 – Optimize your website for conversion
There's no point in having lots of traffic to your website if you don't have an effective strategy to convert them into customers.
Here's where optimization comes in, especially in two areas: search engine optimization (SEO) and website optimization.
SEO is about making your website friendly to Google and other search engines so they will rank you up higher in their search results (which, of course, results in organic traffic). Although SEO can seem technical and complicated at times because we are working with algorithms, it's basically selecting keywords related to how leads would search your product and then writing quality content with those keywords in such a way that search engines would understand it. But if you have some difficulties, you can hire an SEO consultant for more profound work.
Optimizing your website for conversions, on the other hand, is about focusing on a specific goal you want for your visitors, and guiding them towards that goal. Whether you want them to buy or subscribe or schedule a demo, be specific on that goal and lead them there.
Some websites are like mazes, where you can take different paths and get lost in a myriad of information; others are like a one-way street, where you'll inevitably get to a unique destination. A website optimized for conversions is like the latter.
Ready to generate better sales leads?
It's hard work to set up and optimize your website, then drive traffic and convert them to customers – but it's worth it. So chop-chop!

About the Author
Diego Pineda is a Senior Content Creator at CloudTask, a managed workforce provider for growing companies looking for Sales, Customer Success and Customer Support solutions. Their mission is to find prospects, nurture leads, close deals, and retain customers, to enable you to reach your business goals.