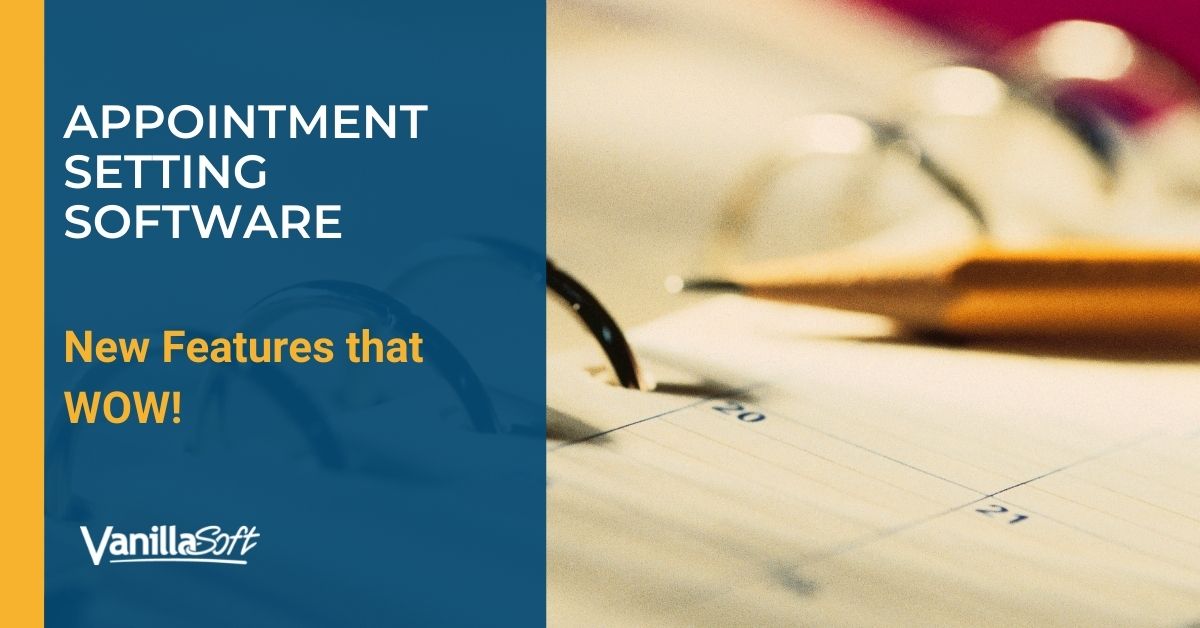 If your business is dependent on setting appointments as the starting point to generate sales, or if you are a professional service that sets appointments for your clients, and you have not taken full advantage of the remarkable advances in appointment setting software, then the boat to success may have sailed without you. Get on board – it is not too late.
Over the last several years we have seen a migration from basic telesales software and lead management software, to powerful appointment setting software focused on driving better qualified appointments and, most importantly, more appointments. More and more business owners are sharing that it is becoming more difficult to reach prospects by phone and, once reached, being able to generate interest in a short time to secure an appointment. Appointment setting software can't change your product or service and make it more appealing to a non-interested prospect. What it can do is ensure that you maximize your selling time, that you leave no stone unturned, that your sales team is armed with the very best efficiency and research tools and an appointment setting strategy that guarantees the best results.
Gee whiz Ken, those are some pretty big claims – what gives? Lead management and CRM have been around for a while. Powerful integrated appointment setting modules within lead management platforms have been a recent addition. So, what makes these enhancements so special? What particular features drive the increase in productivity?
Sophisticated Calendaring – Precise appointment setting requires precise calendaring. Appointment setting software should do a few things really well: allow the appointment setters and the appointment receivers to clearly communicate availability, quotas and placement of appointments onto the calendar, allow calendar blocking and of course e-mail notification when an appointment has been added to a calendar. The goal is to free the appointment setter from all distractions except making the next call to set the next appointment. Let the software do the work.
Prospect Research Features – Cold calling to get an appointment has become more challenging. Today, appointment setting software can enhance and improve the cold calling efforts. Smart sales teams are deploying, when appropriate, tools that allow the appointment setter to gain some insight into the prospect being targeted for the appointment. It may be as simple as a link to visit the prospect's blog or company website, or a supplicated search of their LinkedIn profile through an onboard widget. A little research can go a long way in many cases, and appointment setting software that can do the work for the appointment setter goes a long way to increase productivity and reduce frustration. It can often take a very cold call and warm it up a bit.
Prospect Routing and Lead Management – The system should be outstanding at managing and routing all of the contact records based on best known practices, team or appointment receiver's requirements, geography, time zones and so forth. In other words, appointment setting software should be part of the overall platform to manage people, process, leads and appointments. By having a comprehensive approach vs. a stand-alone effort, greater efficiencies will be gained. If you are considering appointment setting, start your search with great lead management software and review their appointment setting functionality or module. It is likely that you will get the biggest bang for the buck and greater life. If you look at standalone appointment setting software, it is likely that it will be weak in other major areas. Often, appointment setting modules are available at no charge from lead management providers.
Collection of Business Intelligence – Without question, during the booking process, the appointment setter needs to collect key data points as part of the appointment setting process. That goes without saying. In addition, meaningful data can be collected from both the calls that failed to secure an appointment, as well as all of the calls that go into the appointment setting process. Today, functionality exists that allows on the fly collection from both successful and non-successful calls that include competition, common objections, and key data metrics. Having on-board, intuitive data collection not only speeds up the process but it goes a long way in making each call a success because the appointment setter was able to identify and easily collect key data even though an appointment was not secured. Remember, you often get more than one bite at the apple. Enriching your database only makes sense. Try to gain some piece of critical data on each and every call. Lastly, know the stats. Ensure you are collecting call duration and result codes on each and every call. Otherwise you will be missing key performance indicators as you try to analyze and grow your appointment setting campaign.
Closed Loop Reprinting – Reporting should include not only what is getting booked, but also what the results of the appointment are once the salesperson has run the appointment. Too often companies tell me that they book lots of appointments, but after that, the final outcome seems to go into the proverbial black hole. A great platform should have functionally that follows the appointment from cradle to grave. Once an appointment has be completed, reporting should exist that allows the person who ran the appointment to close out the appointment with unique result codes that speak to quality and results. Without closed loop reporting it is a one sided proposition and making improvement will be all but impossible.
Record Calls for Verification – We all know about the value of a recorded call. How many times have you heard the appointment setter say it was a qualified appointment only to have the person who ran the appointment say something entirely different? A recording is the DNA of a call and is 100% non-disputable. Additionally, they provide amazing training opportunities.
In summary, I have only laid out a few of the features that drive better appointments, and more of them. If you have not taken a look lately at the incredible advances that appointment setting software has made, then I recommend that you take a new and fresh look. I think you will be pleased and wonder how you have gone this long without it.
May your booking be plentiful,
Ken