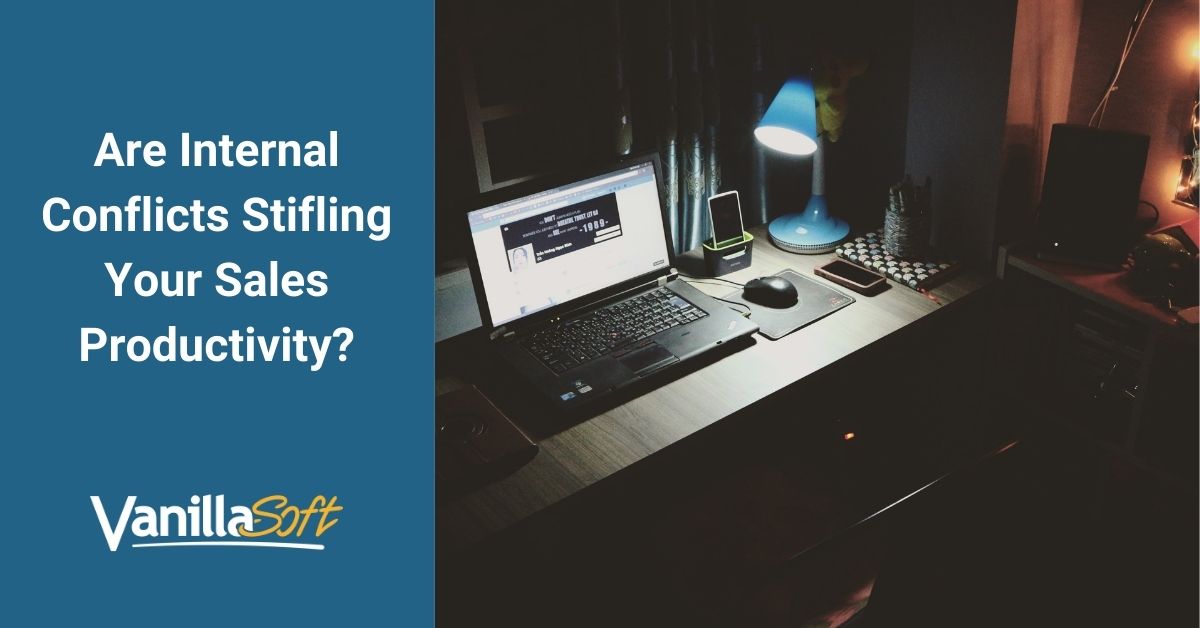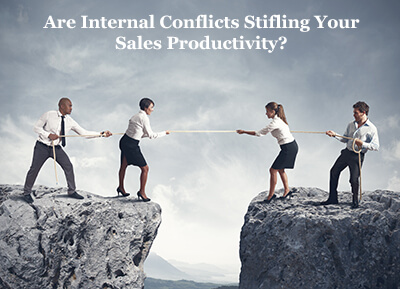 You may be under the impression that a company and its departmental stakeholders all have a set of shared goals with increasing sales as the primary aim. In theory, this may be true. However, in reality, it can be a little more complex. After all, what is a company? It is an organization made up of human beings. Human beings can be smart and courageous. Sometimes they are impulsive and scared. Sometimes they make good decisions. Sometimes they make bad decisions. Sometimes behaviors are motivated by self-preservation – or the desire to gain more power. All these emotions and motivations can cause internal organizational conflicts that keep a company from increasing sales and attaining revenue goals.
Is your sales team experiencing any of these internal conflicts?
Sales versus Marketing
Not a lot to say about this conflict that hasn't already been said before. Marketing often complains that the sales team isn't following up on the leads they uncover. Meanwhile, Sales argues that the marketing team isn't providing enough quality, qualified leads. Even when the VP of Sales and VP of Marketing are in alignment, there can be a breakdown lower in the rank and file that causes animosity and lack of cohesion. It can be a never-ending battle, but there is an answer – treat sales & marketing as a single, revenue generating team with shared goals.
With the VanillaSoft lead management software solution coupled with your favorite online analytics tools, you can begin to track:
Lead sources and what prompted a prospect to contact you;
The effectiveness of sales documents, email templates, and sales scripts used throughout the sales cycle;
The lead to customer conversion ratio that occurred from each marketing channel.
Sales & Marketing teams can use this analytical data to create a more effective sales & marketing process to generate more, qualified leads and close more sales. The key is to ensure that each team's processes and KPIs dovetail toward a common goal.
Sales versus IT
If you work in a mid-to-large size business, you know how difficult it can be to get your sales technology needs on the priority list. If you are rallying for new lead management software or VoIP technology for your outbound sales team, you may be placed low on the priority list when compared to enterprise-level priorities like network security, managing "bring your own device" processes, etc. Better technology for your sales team can improve productivity, but it's not necessarily the IT department's primary concern.
Selecting a cloud-based, self-provisioning solution like VanillaSoft requires little to no IT involvement. You can get best-in-class lead management software without begging or bribing IT for resources.
Sales versus Account Management/Customer Service
Sales teams can sometimes become divided among themselves. Account managers and/or customer service departments serve existing customers. They need customer relationship management (CRM) tools to help them manage the activities revolving around that relationship: recurring orders, projects, support tickets, etc. Sales hunters, on the other hand, need lead management software to support new customer acquisition.
Many sales departments try to cover both sales roles with CRM. This can lead to lost productivity for sales hunters. The best option is to use a lead management solution like VanillaSoft in conjunction with your existing CRM software. VanillaSoft provides the tools sales hunters need and can supply key data to your CRM tool to incorporate in executive dashboards.
Eliminate some of your internal conflicts that lead to lost sales productivity and watch your sales soar to new heights in 2014. Start your VanillaSoft free trial today.