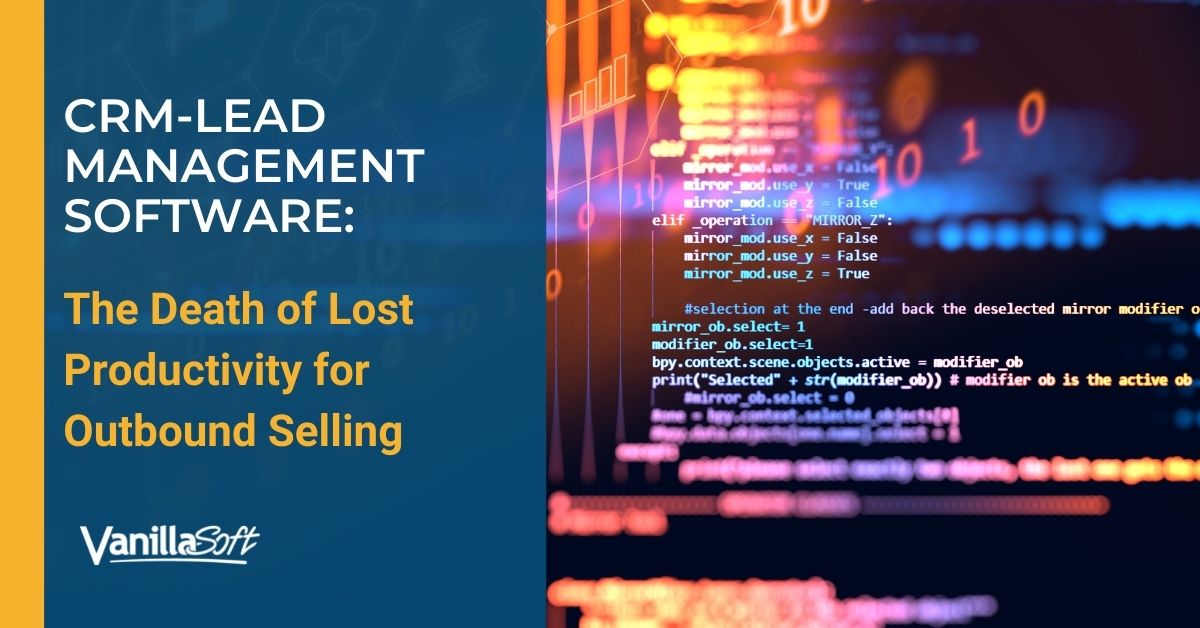 Have you ever stood behind your outbound sales people and really paid attention after they complete a sales call? It can be quite the learning experience. Whether they are the high-paid closers or the entry level prospectors, many, if not most, will kill quite a bit of time before saddling up and making the next call. As a sales manager or business owner, this loss of productivity can be the difference between OK performance or harnessing a high-powered sales team.
In the early days of CRM we thought we had found the holy grail of new productivity. As it turns out, traditional CRM is just another layer of lost productivity allowing a sales person to hunt, peck, think and delay making the next sales call. It wasn't until the introduction of high-powered CRM-Lead Management Software that we really saw the potent combination of features that can drive productivity up 40% or more. Why the big boost from this combination? Because it breaks the tendency of human nature to procrastinate and delay getting the job done. But, 40% more? Really?
Without question, getting your sales rep to make the next call quicker will make your sales efforts more productive. Getting them to make the "next best call" without delay will make them super stars. You still have to do your part and choose the right sales people and have them well trained, but a combination of CRM-Lead Management Software with Next-Best-Lead Routing and Auto-Dialing can be a game changer for many organizations. Companies with zero automation often see a 50% improvement over their manual efforts. Sales organizations with traditional CRM can see 35% plus increase in prospects reached and sales made.
In addition to Next-Best-Lead Routing and Auto Dialing Software, many Sales CRM Software and Lead Management Software platforms offer so much more, including team based selling, on the fly integrated e-mail (with automatic document attachment), live dashboards that provide management with real-time stats (sorted by campaign, lead source and sales person) and much much more.
The New Year is upon us. Isn't it time you super charge your sales efforts and say out with the old and in with the new? Most CRM-Lead Management Software providers offer free trials. Now is the perfect time to give one a try.
Best,
Ken