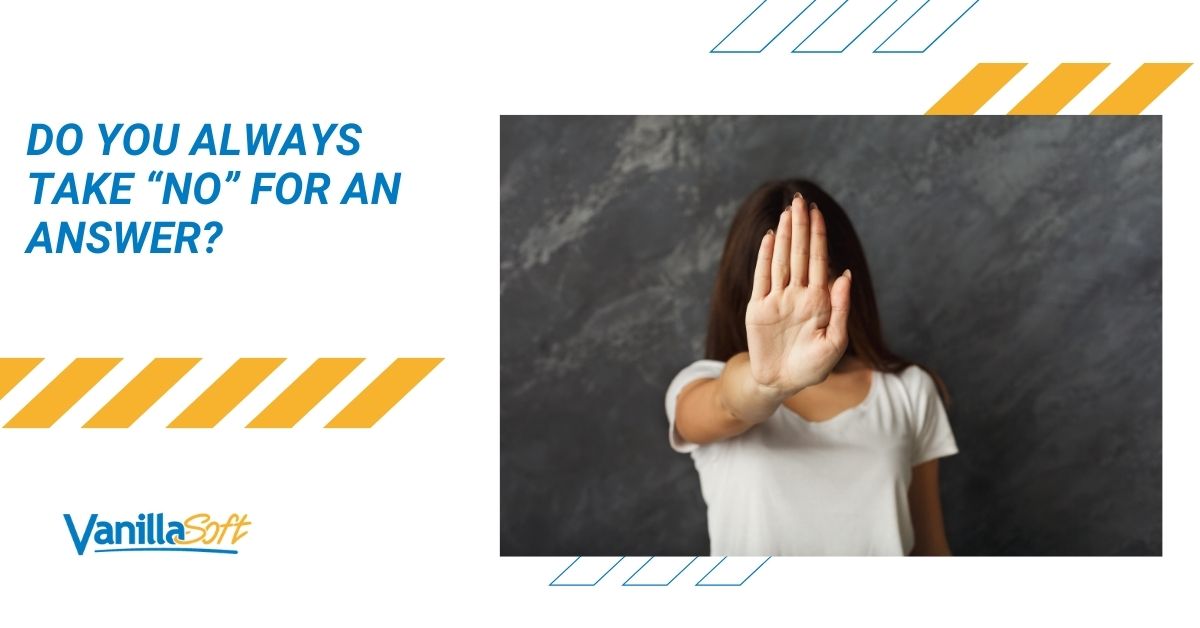 If your job is prospecting for new customers, it's highly likely that you've heard "never take no for an answer" at some point in your career. Geoffrey James' article, "Always Take 'No' for an Answer," reminded me of this old adage and what really bad advice it is (http://www.inc.com/geoffrey-james/always-take-no-for-an-answer.html).
James points out three important things about the value of "No."
NO is an easy way to weed out the people who just aren't going to buy. They have self-identified early on in the sales process. Move on! The prospect is just not that into you or your product.
Forcing a NO into a YES may cost you more than the sale is worth. These types of prospects add costly conditions to the sale, or they just simply drag their feet taking up time you could have used to focus on other leads.
Chasing the NO costs money. Changing up your message or approach multiple times just to try and change a NO into a YES takes time. Here it's important to remember another old adage: "Time is money."
Sometimes it's hard to let go of the NO. The prospect may seem to represent a level of prestige or seem to be a lucrative account. However, your return on time and effort investment may be poor. The same time spent wooing a NO could possibly have resulted in three other people saying YES.
To keep your prospecting efforts on track, use prospecting software that can help your team remain productive and efficient. Key features that can help you effectively manage your NOs are:
Scripting that keeps you on message and helps prevent going too far "off script" to woo a hard NO.
Lead Status Updates and Data Prompts help you track your NOs so that they are suppressed from the follow up list.
Email drip campaigns that keep the "soft no" or "not now" prospects in the loop – stay in touch through automated, personalized messaging that don't take precious time and resources away from other viable prospects.
How do you handle NO in your prospecting efforts?