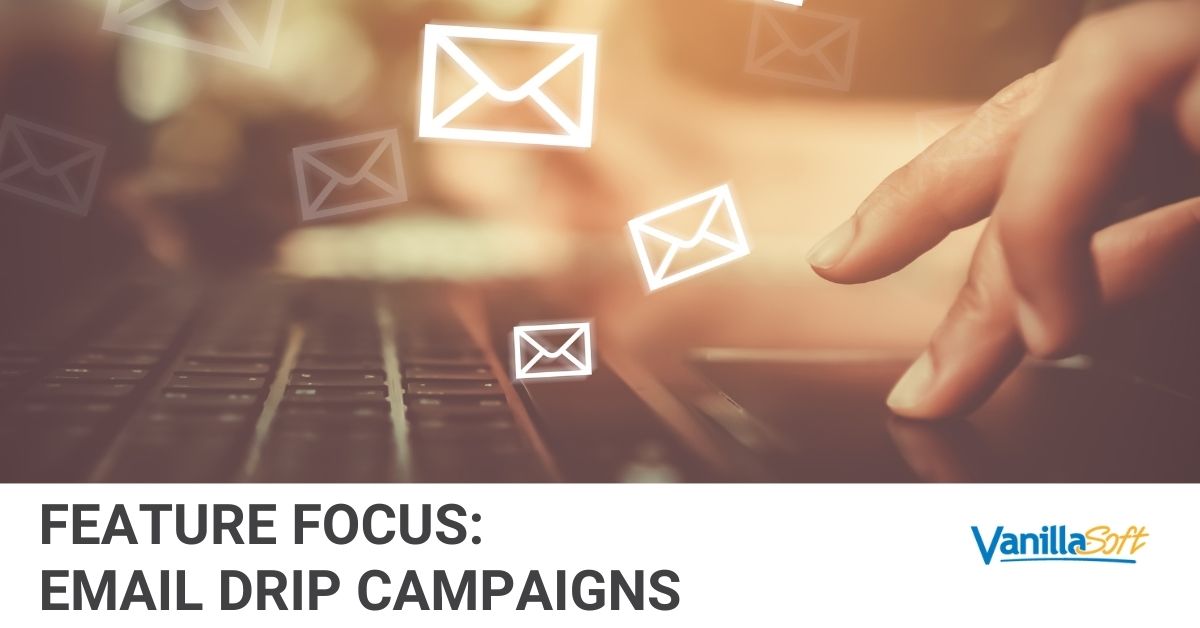 Do you need help sending out emails for your company? Email drip allows you to set up different campaigns that will send out emails to your contacts based on triggers. It is easy to set up. Create your campaigns with different rules to send out an email to your clients days, weeks, or months after your call based on your triggers. For example, if you leave a message for a client, you can set this up so an email will go out a week after you left the message. You can even set it up to send out an email before you make a call to a client. Email drip also helps you setup an email footer and unsubscribe link that will be included in each email.
Email Drip Features
Create customized emailing campaigns to automate your sales process

Send out appointment or account renewal reminders a day before they're due

Send a follow-up information packet a week after leaving a message

Send emails to all leads, Web leads only, specific lead sources, or different teams

Emails contain custom footers and an unsubscribe link that is required in emails
How do I set it up?
http://support.vanillasoft.com/entries/22918893-how-do-i-create-email-drip-campaigns