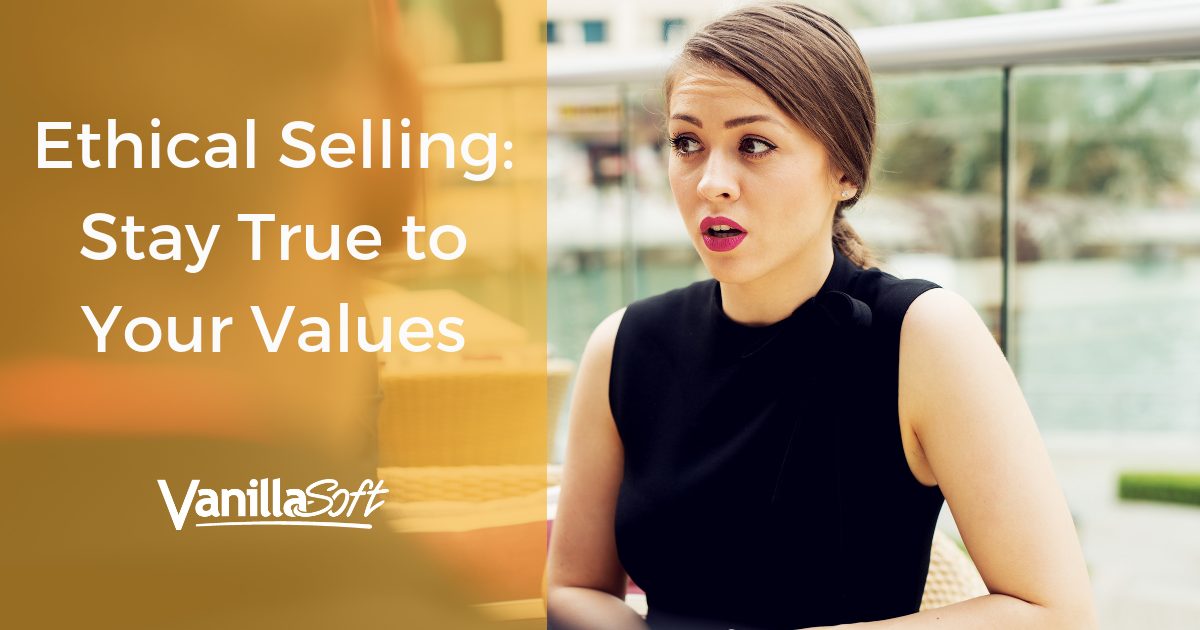 "I don't care how you make your number as long as you make it!" Have you ever uttered a statement like this or heard it from a sales manager before? These types of declarations trigger the question, "Is an ethical lapse justifiable when it comes to making a sale?"
In episode 11 of INSIDE Inside Sales I'm joined by Andrew Rudin to talk about The Ethics of Sales: Is Lying the New Normal? Andrew, better known as Andy, is a leading expert on sales ethics and the managing principal of Contrary Domino. A sales professional with a specialty in risk and compliance, Andy generates revenue strategies and advises businesses on sales, governance, and risk and compliance.
He says ethics in selling is less about what's right and wrong and more about staying true to your values. Keep reading or listen to the podcast to hear his expert insights on this topic and how you can apply them to your sales organization.
How to Stay True to Your Values in Sales
Many sales leaders are so focused on the goal of increasing revenue that cultivating conversations about sales ethics is not even on their mind. When was the last time you brought up the topic of ethics in your organization? If ever, it's probably only mentioned when you onboard new employees and hand over their welcome packet. Maybe ethical selling gets discussed during a sales training session.
When was the last time you brought up the topic of #ethics in your organization? You need to be having ongoing conversations with your #sales team.
Click To Tweet
Andy says, "Anytime you're in a selling situation, you will encounter issues that will challenge your values." Salespeople are strongly influenced by leadership and by potential outcomes, i.e., closing or losing the deal.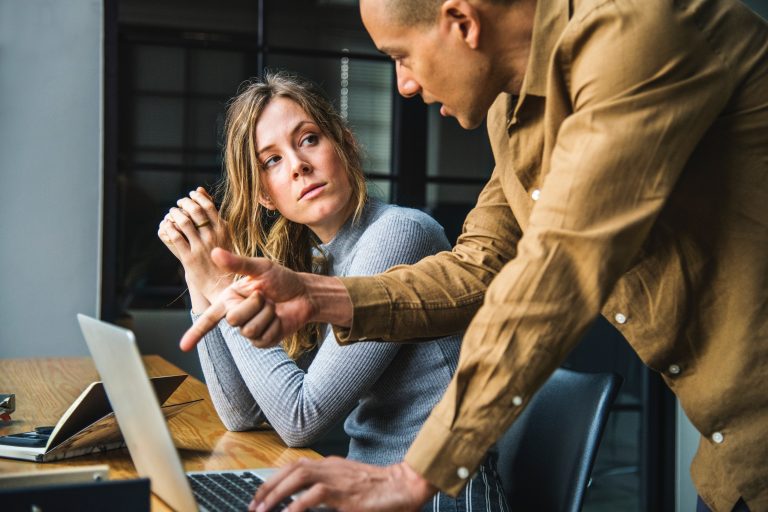 How can you stay true to your values when an ethical dilemma threatens your livelihood? Lie to get the sale, or stay true to your values but risk losing an important deal?
First, you need to acknowledge problematic outcomes of any risky action you may consider taking. What are the possible consequences of an unethical decision? You could find your company (or yourself) facing a legal problem. Maybe a lapse in ethical judgment will have a negative effect on your personal brand and hurt your company's reputation. Think about scenarios you may run into as a salesperson, and prepare yourself on ways to handle them.
Andy has a few recommendations to help you get prepared for demands that challenge your ethical standards.
Be proactive – Before taking a new sales position, examine the job description and pay attention during the interview for any signs that the company values revenue over everything else. Andy confirms that it will probably be "a toxic environment and the best thing to do is avoid it."
Have a financial plan – You need a job if you want to keep money coming in. However, don't let finances place you in an ethical quandary. Set money aside, so you can walk away from an unsavory situation if your values are ever threatened.
Scrutinize values – Understand your values and how they come into play in a dicey selling situation. Is it OK to mislead a customer on a tiny issue just to win the deal? Ask yourself how you would feel if someone misled you during a sales conversation.
Create a culture in which sales leadership is open to listening to a sales rep's grievances against what they deem to be unethical actions. You have to quit telling them to stop whining. Andy says it's vital that organization get out of this habit. Otherwise, salespeople will never speak up.
#SalesLeaders need to create a culture that's open to listening 👂 to sales reps' grievances against what they deem unethical actions. @Andy_Rudin #Ethics
Click To Tweet
Remember These Sales Scandals? Don't Be These Guys
Sales scandals happen from time to time. Maybe they start in a small moment of desperation, or maybe someone purposefully set out to deceive people. Circumstances are often different, but the results are usually the same. Employees, customers, families — even entire communities and industries — can get hurt when large scale sales scandal occurs. You know what else suffers? The entire sales profession. When one of us gets monumentally out of line, the reputation of the entire profession suffers.
Here are three scandals from recent memory. Take a lesson — don't do what these companies did.
Wells Fargo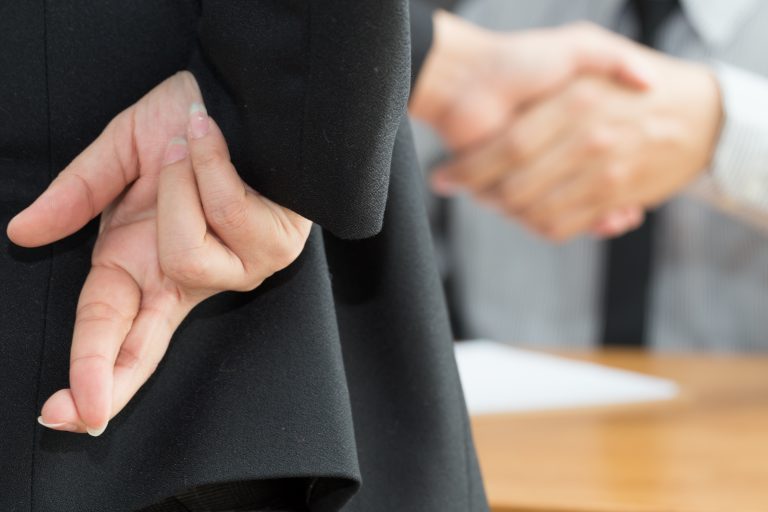 Wells Fargo's sales culture was so high-pressure and demoralizing that reps began opening unauthorized accounts under existing customers' names. Employees opened credit cards and forged signatures of clients just to meet quota. The Los Angeles Times first reported on the issue in 2013. As of December 28, 2018, Wells Fargo agreed to pay $575 million to all 50 U.S. states and the District of Columbia to settle the fake account claims, along with issues related to improper charges on auto loans and mortgages.
American Express
The American Express foreign-exchange unit's commissions-driven culture led to some missteps with small businesses. Employees would recruit new business customers with low currency-conversion offers and then quietly raise the prices without notifying the customers.
Fyre Festival
If you've never heard of the Fyre Festival chances are that you are not
Wracked with FOMO
A rich millennial
Someone with a Netflix or Hulu subscription
Fyre Festival was touted as THE millennial experience of a lifetime. If you were lucky enough to afford a ticket, you could attend an event like no other, filled with amazing music, gorgeous models and celebrities, and influencers from across the web. Luxury accommodations for all. NOT.
Billy McFarland, the man behind Fyre Festival, made many missteps and seemingly unethical decisions in the planning, promotion, and execution of this dreamfest. Watch one or both of the documentaries (see Netflix and Hulu) to understand just how McFarland let things get out of control, landing him in prison and facing a class action lawsuit from furious ticket holders.
How do you and other sales leaders at your organization handle questions about sales ethics? Let us know in the comments below if you have any advice for others.