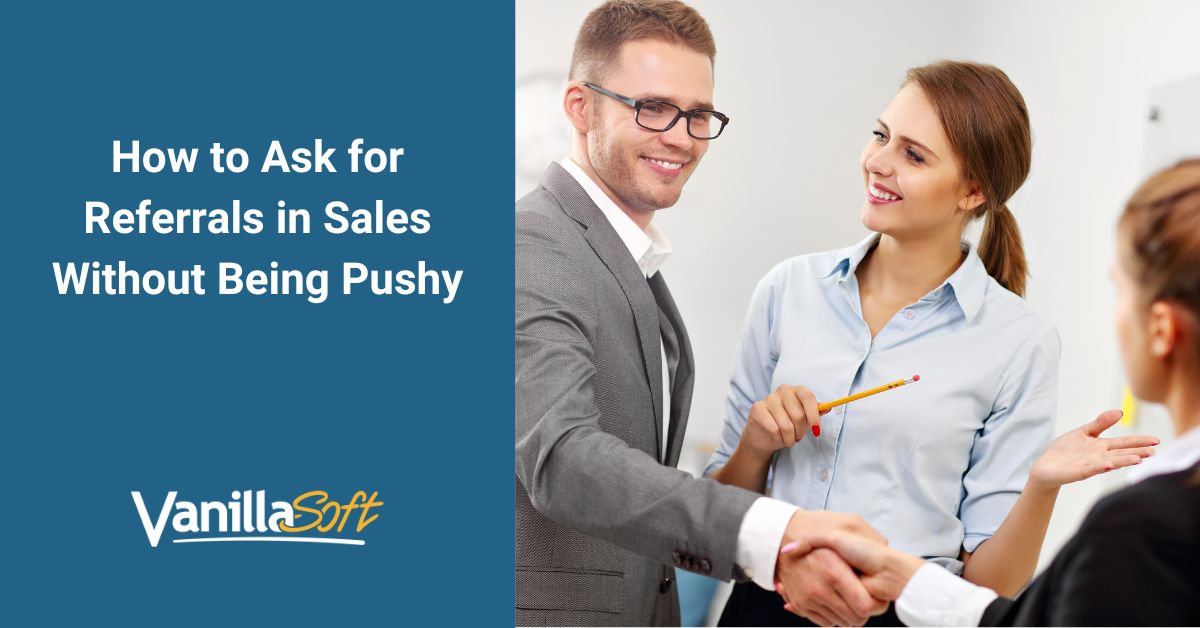 9 out of 10 buying decisions are made with the help of peer recommendations.
So, it's obvious that getting referrals from your happy customers is crucial for filling your sales pipeline with high-quality leads.
However, you can't rely only on spontaneous, inbound referrals – you have to be more proactive and direct. Although your customers are willing to spread the word about your company, it's you who should initiate the entire process.
Knowing how to ask for referrals in sales is what can actually boost your bottom line.
What Makes Referrals so Effective?
Referrals are powerful because they provide you with a high level of credibility.
You approach a prospect with a warm intro from someone they already trust, and this is what will dispel any doubt they might have about your company.
To get users referring, you need to establish and develop meaningful relationships with customers.
Don't Be Afraid to Ask Directly
Does asking for referrals seem daunting?
Or, perhaps you've tried, but it hasn't panned out so far.
Maybe that's because you've been seeking referrals in an open-ended way: "So glad we've been able to help you. Who else do you know who we can help?"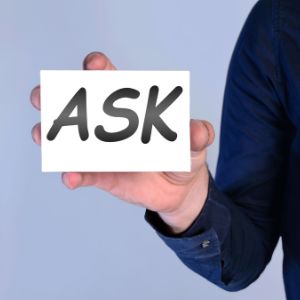 Those clients may just shrug and say, I can't think of anyone right now, but I'll get back to you, or, If someone asks me, I'd be happy to introduce you.
That's all good – inbound referrals are awesome.
But they don't fill your funnel right this second.
And although they may mean well, many clients will forget to follow up altogether.
Brynne Tillman, a bestselling author, LinkedIn Sales Trainer, and CEO of Social Sales Link, suggests taking a more proactive, outbound-focused approach. She shares a lot of valuable tips in an episode of INSIDE Inside Sales.
Here's what she says about taking control of your referral process:
Instead of asking customers who they know, find out yourself. Use LinkedIn to scope out their network and identify prospects you'd like to approach.
Then you might say: I noticed you're connected to 12 people on LinkedIn who I'd love to meet. Can I run these names by you and get some insights before I reach out?
Cue a conversation that helps you narrow down the list even more: Yeah, that guy's great, or oh, I think she retired.
In this way, you'll learn which buyers might be the best fit, all while leveraging your relationships with satisfied clients to approach new people with confidence and credibility.
Make a To-Do-Diligence List
Next, it's crucial to "invest in a bit of due diligence."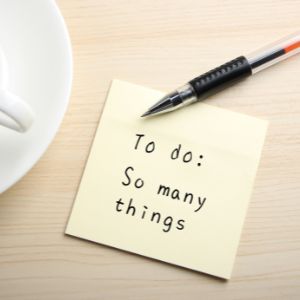 Though you may have 50 or more shared connections with a client, you shouldn't go over 20. Otherwise, you risk putting the client out.
Begin by analyzing each profile and choosing who you most want to meet.
So, don't ask your client to introduce all of their connections to you.
You're just proposing a quick review of the list with your client.
This number might drop and twenty may become 16 – or even 12, based on who your client knows well enough for their name to have credibility. This is another detail you should consider.
Simplify the Process
I know what you're thinking: Not all my clients will like this.
And even if they want to help you, it may seem like a lot of work and/or use of their valuable time.
You're not wrong.
That's why you have to do the heavy lifting and make it as easy for your clients as possible to help you.
Here's how you can do that.
Let Them Know What Exactly You Need
Here's a typical opener Brynne uses:
Hi Client Name,
I'm so glad we've been able to help you with [X] and we've gotten [X] results. Typically, we've grown our business through referrals from happy clients. I noticed you're connected to [X] people on LinkedIn who might be a good fit for what my company offers.
Could we schedule a five-minute call to quickly review them – so I can identify, based on your knowledge of those connections, who makes the most sense for me to reach out to?
Phrasing it that way puts them at ease.
You do mention referrals, so you won't blindside them when you do ask.
But it's clear you're not after a personal introduction to every single person on your list. You're limiting the timeframe of the call and just asking for insights.
Name Dropping Works Like a Charm
Once your list of 20 becomes closer to 12, you can say: Thank you so much for your insights on these people. Is there anyone you'd feel comfortable introducing me to?
That might feel a little awkward, but framing it this way gives them an out. You're not asking, "will you introduce me?"
And you're not asking for a meet-and-greet with a dozen people either.
Let's say the client is happy to connect you with two prospects. Great!
Be sure to thank them and offer to provide a brief, pre-written paragraph they can paste into an introductory email, so it's super easy for them to make a virtual handshake happen.
Craft a Referral Template
Now, what to do with the remaining 10 prospects?
Sometimes your client doesn't even have to do anything else than allowing you to name drop.
Ask if it's okay if you mention the conversation you just had and mention their name when contacting each prospect.
Many of them will be perfectly fine with this.
In practice, that could sound like this:
Shawn,
I was talking to my client Daniel the other day, and your name came up. He thought it might make sense for me to introduce myself and find an opportunity for the two of us to chat. Let's connect and we can set up a call.
All this puts things into perspective.
If you can foster a warm connection with a dozen people via one satisfied client, you might earn six new conversations.
It's well worth the effort.
Always Keep in Touch
To pull all this off, you must keep in touch with your customers long after the paperwork is signed.
And not just with the person who signed it.
There's an average of 6.8 decision-makers weighing in on every enterprise sale. That means there are probably five to eight people you've engaged with during the sales process.
In other words, you'll have that many people to get referrals from.
But to make this plan work, you should connect and keep in touch with all of them.
There's another reason for that. According to Linkedin, there's a 24% turnover on average annually among its users –– that's one in five clients who will not be in the same position next year.
So, when you connect with those people, you can follow their career paths, and the fact that they're not in the same organization after a while will only allow you to expand your network.
That's why relying on business cards or the information in your CRM only is a dead end.
Plus, when you see them move to a new company or role, you can reach out and say, "Good luck on the new gig."
Stay top of mind, and if there's an opportunity to sell, you're there for it.
Time to Make the Ask
Remember, you can't buy word-of-mouth referrals. You've got to put the time and effort into it and not put the weight on the shoulders of those you're asking for the referral from. It's time to take these tips and put them into play and see your opportunities increase.