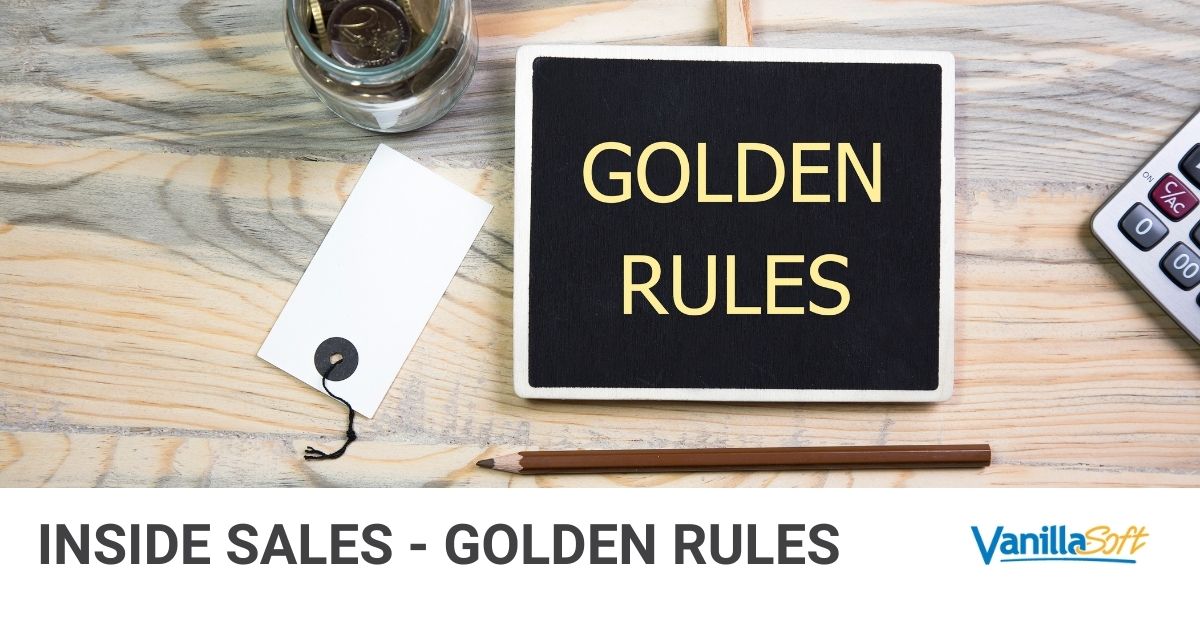 "One should treat others as one would like others to treat oneself" (Wikipedia). The Golden Rule is one that is often repeated, but not always followed. In honor of Golden Rule Week (April 1-7), I thought it would be fun to address some Golden Rules that should be applied to the world of inside sales. Often, we get caught up in the pursuit of the sale and can forget to respect the customer and their time. VanillaSoft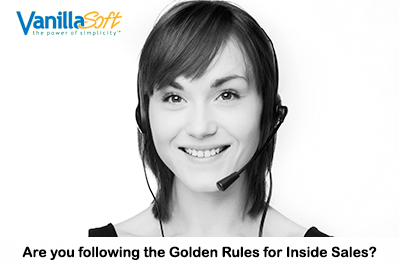 can help your inside sales team with a few "golden tools" to help build better relationships with their customers.
Call others during appropriate times as you would have them call you!
In our personal lives, we don't like to receive calls prior to or past certain times of the day. The same goes for your customers. Respect their time and they will be more likely to listen to what you have to say. VanillaSoft's Calling Period feature will route calls to your sales reps based on certain criteria entered into the system. Sales reps do not have to think about different time zones or lunch hours…the system does it for them!
System sets default calling times based on the area code of the contact
Default calling times may be updated by states, provinces, or countries
Exclude call routing during the contacts lunch hours
Leave a voice mail at the tone because that's what you would want them to do for you.
Have you ever received a call from a number you don't recognize so you let it go to voicemail? Let's face it; a lot of us do this. We do this in our personal lives and in business. If you don't leave a message because you have more calls to make, then you may have lost out on a potential sale. VanillaSoft's VOIP Line feature, Message Drop allows you to leave a personalized pre-recorded message on business voicemails and home answering machines. With one click, you move to the next contact to call while your message is being dropped. This feature will help increase productivity while also maintaining a good working relationship.
Don't waste your prospects time just as you wish for others not to waste yours.
It's painful to get a sales call from an agent that's not prepared. It's uncomfortable for all parties involved on the call. If your agents are not prepared when the prospect answers their call, then you may lose that sales opportunity. VanillaSoft's Logical Branch Scripting feature will equip your agents with the knowledge they need to succeed. Being prepared with an intelligent dialogue can significantly increase the effectiveness of a call.
Create a base script with branches that allow the user to follow the flow of the call based on the responses gathered
Put objections and rebuttals at your salespeople's fingertips
Gather information quickly and easily through click-to-gather or input responses
Feed information from script responses directly into your custom fields
Filter queries and reports by script responses gathered
Create team-based scripts to tailor the script to the correct stage in the cycle
If your inside sales team members can keep these simple Golden Rules, then they will be more liked and respected by their contacts and prospects. We need to remember that our customers are people too and should be treated as we would like to be treated. Let VanillaSoft help you follow the Golden Rule!