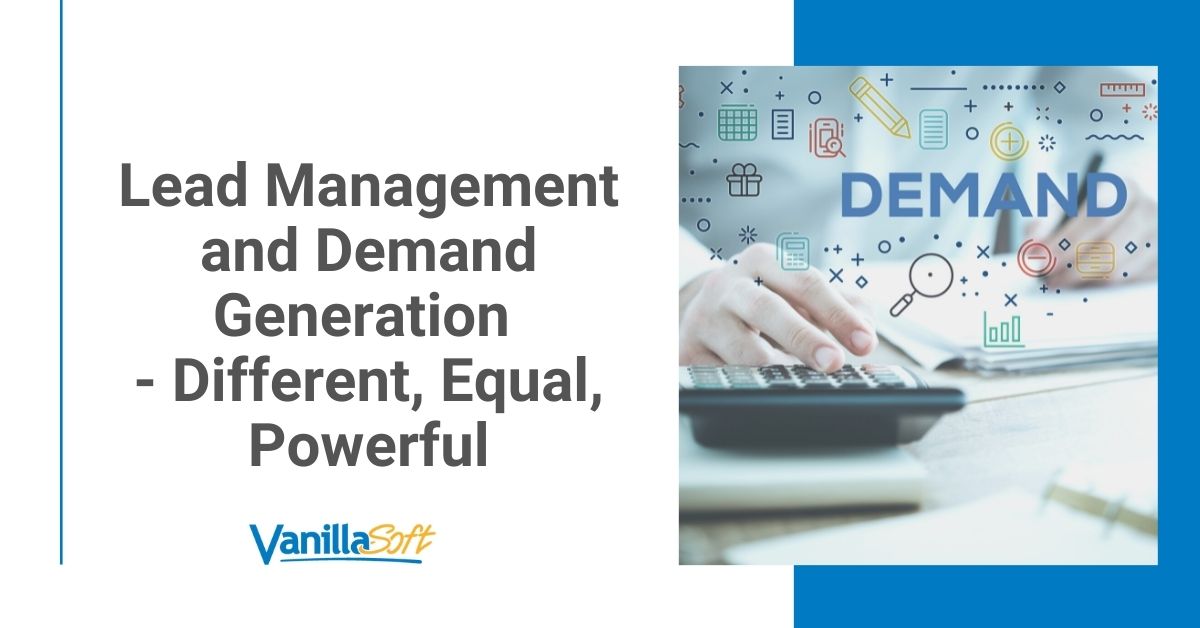 Lauren Carlson, CRM Market Analyst over at Marketing Automation Software Guide, shared a post and video link that I think clearly outlined and clarified some of the confusion around lead management and demand generation. As a provider of Lead Management Software, we see it all of the time.
Lauren shared that "demand generation" and "lead management" are two terms that are well known but are often times confused and thought to be the same thing. Lauren posted a great two-part whiteboard session with Carlos Hidalgo, CEO of Annuitas Group and Executive Director of the Marketing Automation Institute.
In the video, Carlos defines both terms and explains how companies should view them not as separate entities, but a dual proposition. I like the simple but elegant explanation Carlos gives.
I encourage you to take a look. Vist Lauren's Blog here to watch the video.
Best,
Ken