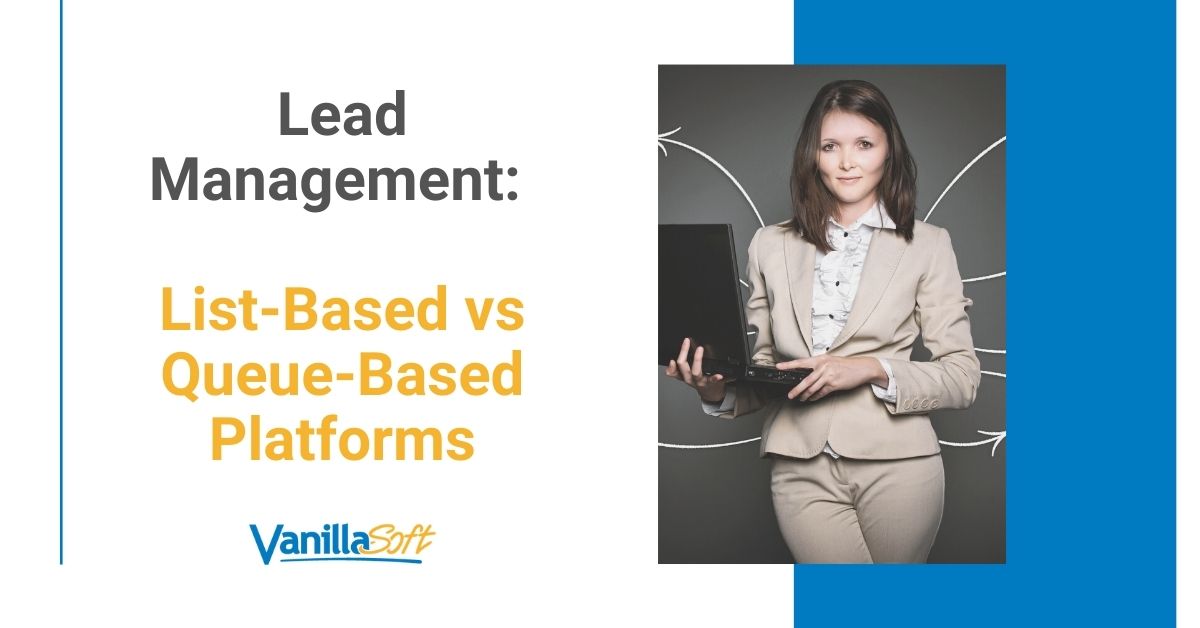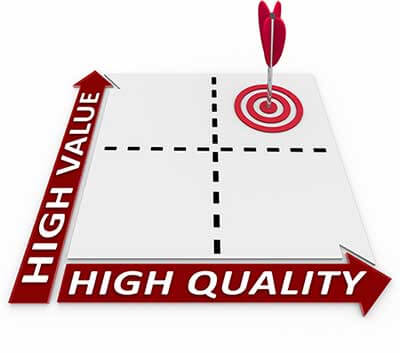 Leads are the lifeblood of the sales pipeline; therefore, it's important to make sure your lead management software is the right one for your team. Did you know that "only 25% of leads are legitimate and should advance to sales"? (Source: HubSpot). This raises the question of how your team's next lead is generated and passed along to an agent.
In the past, one of the primary ways to discover good leads was to dig into a long list of contacts to try to find the right ones who may be the right fit for your product. Today, we have list-based platforms to help with the sifting and queue-based platforms that automatically do the sifting for you to serve up the most qualified leads for your sales team.
List-based lead management has been a way of life for sales teams over the years. It can require a lot of time to manually go through sales lists to identify the top leads. There are now list-based lead management platforms that aid in the sifting process. While a list-based platform does cut down on the sales rep manually having to go through the list, it doesn't free them from having to be involved in the filter process. The list-based system relies on the sales rep to make decisions in order to keep the process moving forward, which takes time and is prone to human error.
A queue-based lead management platform, on the other hand, does the decision making for your sales team. It allows you to set up a customizable workflow that manages your team's priorities. The system does the work to help to keep your team focused. The next-best-lead is routed into your sales rep's queue and automatically presented to them, all they have to do is start the sales call. Removing all of the additional work required to sift through the list, frees up your sales team to focus on lead nurturing and building relationships with the lead in an effort to move them closer to the buying process.
VanillaSoft will be releasing a white paper covering list-based and queue-based platforms next month. In this report, we will breakdown and expand on the differences between list-based and queue-based platforms in the following areas:
[table caption="List-Based vs. Queue-Based" width="500″ colwidth="100|200|200″ colalign="left|left|left"]
+List-Based Platform+Queue-Based Platform
Productivity+Low – requires human action and decision making to progress+High – platform automates a customizable workflow that presents the next-best-call
List Penetration+Low – varies based on sales person's effort+High – system automatically distributes leads evenly and thoroughly
Management Control+Low – varies based sales person's interpretation and effort+High – system automatically enforces lead and workflow logic set by management
Accountability+Low – varies based on sales person decision making and effort+High – platform-guided effort ensures leads are worked correctly and consistently
Speed to Lead+Low – varies based on sales person's decision making, awareness and effort+High – platform automates new lead logic and ensures immediate attention
[/table]
Be sure to download our latest white paper when it is released in March. I also invite you to start your free trial of VanillaSoft to get a first hand look at the power a queue-based platform can bring to your sales organization.