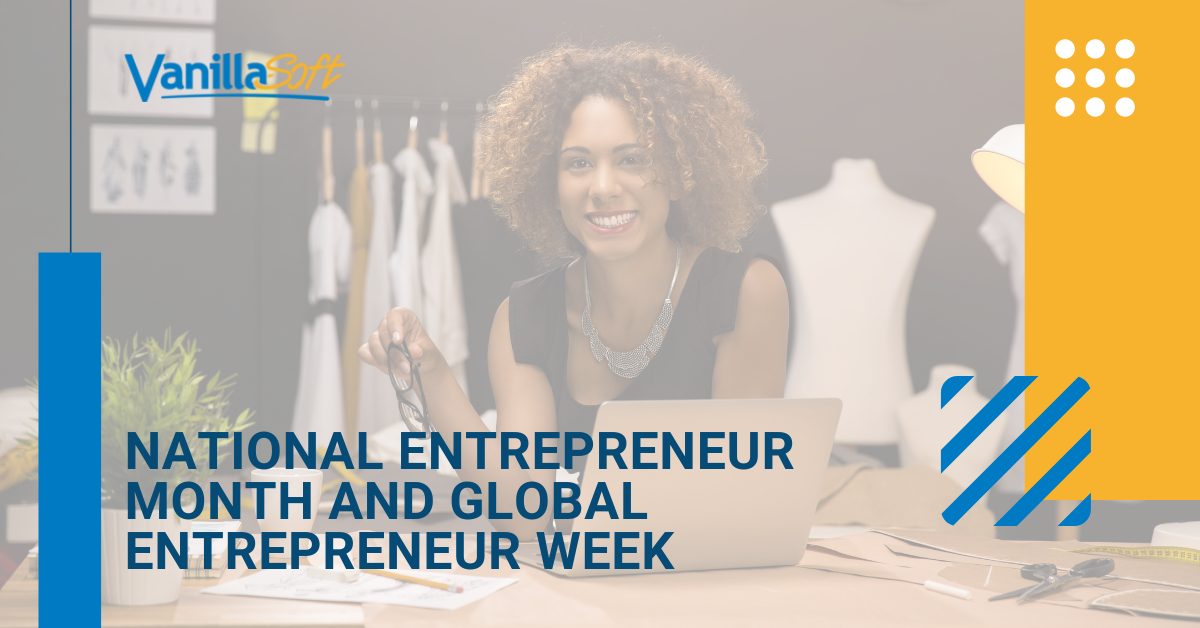 As many of you may already know November is National Entrepreneur Month in the US, giving us all an opportunity to talk about the importance of entrepreneurship to the economy. Entrepreneurs have changed the way we live and small business continues to contribute a large number of jobs to the economy. Here at VanillaSoft we have dedicated ourselves to helping small- and medium-sized businesses with their inside sales process and outbound calling activities, so we would be remiss to not give a shout out to the entrepreneurs that make up our customer base.
New technologies make this a great time to be an entrepreneur. A few dollars can get you powerful systems with functionality that was only available to large businesses not that many years ago. From complex hosted PBX systems to sales tools like VanillaSoft's lead management system, even brand new start-ups can act like multinationals. I believe the SaaS model can really shake up the business landscape.
I would also like to take advantage of the fact that the week of November 12th to November 18th has been named Global Entrepreneur Week to promote a cause close to our heart here – entrepreneurship in the developing world. For years VanillaSoft has supported Kiva, a micro lending site that promotes entrepreneurship and fights poverty by making small loans to borrowers around the world. By offering affordable, small loans, Kiva (www.kiva.com) gives entrepreneurs an opportunity to improve the lives of their family and their community. Every year VanillaSoft runs a campaign where we match all Kiva loans made by our customers, and we will be doing so again this year. On the Kiva site you are able to decide how much money you wish to lend and you can select the actual entrepreneurs that you would like to support. As the loans are paid back you can chose more entrepreneurs to help.
In addition to being a Kiva lender myself I have turned it into a family activity. Last year I opened a Kiva account for each of my children and put a credit into the account. They have spent this year handling their own portfolio, choosing which countries and types of industries to support and then selecting the individuals. It has been a wonderful opportunity for them to learn more about the developing world while at the same time gaining financial experience and contributing to development. I feel good seeing them log in at night to check which loans are being paid back so that they can make more loans. So as we celebrate the hard work of entrepreneurs this month, give a special thought to those who are trying to build small businesses in the developing world and check out www.kiva.org to see how you can help.