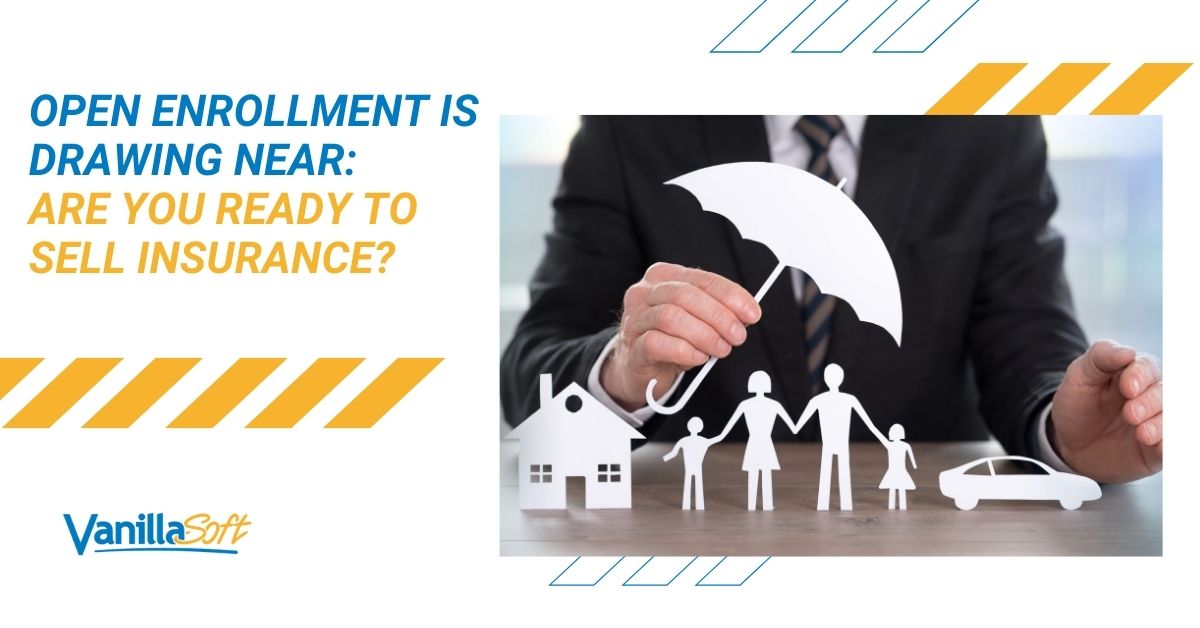 As the Open Enrollment period quickly approaches, it's the perfect time to ensure you are prepared to make the most of all those sales opportunities that await you and your insurance industry competition. Selling insurance during Open Enrollment can be lucrative, but it's also pretty tough if you aren't prepared. I even found a thread on insurance-forums.com discussing if it's even worth it to get involved with Medicare Open Enrollment in October. The consensus seemed to be "yes" if you make a plan – don't just sit back and expect the phone to ring.
So, how do you get prepared? Here are a few ideas and recommendations to help you get ready.
Generate leads. It's crucial that you fill the pipeline. There will be a lot of people wanting to buy insurance, but there are also a lot of people ready to sell insurance. Don't sit back and wait for calls or email inquiries. Research where to get a quality list, run an ad in a relevant community paper or site, or focus on social selling and other forms of internet marketing. Find a way to break through the clutter to reach your target audience.
Create efficiencies. It's a busy time, and it is easy to get sidetracked if your lead management solution doesn't help you streamline your sales process. Ideally, your solution should provide the following features to help you boost your sales call efficiencies.
Inbound lead capture. With inbound lead capture, you will receive your web leads in real-time. VanillaSoft can get your new web lead in your calling queue in less than 3 seconds! That can put you ahead of the competition since the first to respond is typically the one to win the sale.
Automatic lead distribution. With automatic lead distribution, you set up criteria that will automate the lead distribution workflow. You can be assured that you will be presented with the right lead at the right time.
Increase call productivity. There are several key features to look for in a lead management solution that will help you have more productive sales calls during Open Enrollment.
Logical branch scripting. A good script helps you stay on message when speaking with prospects. A solution that offers logical branch scripting will guide a salesperson through logical, smart calls leading to repeatable, predictable results.
Preview and progressive dialing. With preview and progressive dialing, you can create call continuity and increase call activity by 35% to 100%.
Message drop. Inevitably you will reach voice mail during your sales calls. Why not be ready with a pre-recorded message to drop on your prospects voice mail or answering machine? With a single click, message drop technology will move you on to your next call while your message is being dropped. It's a great way to increase the quality and quantity of contacts.
Lead nurturing with email drip. A lead management platform that includes email drip lead nurturing will help you stay in touch between calls. You can set up email drips to educate prospects, qualify leads, and encourage prospects to take action.
If these recommendations sound good to you, here's one more: start your VanillaSoft Free Trial today. VanillaSoft has the features mentioned above and more to help you make the most of every insurance sales call.