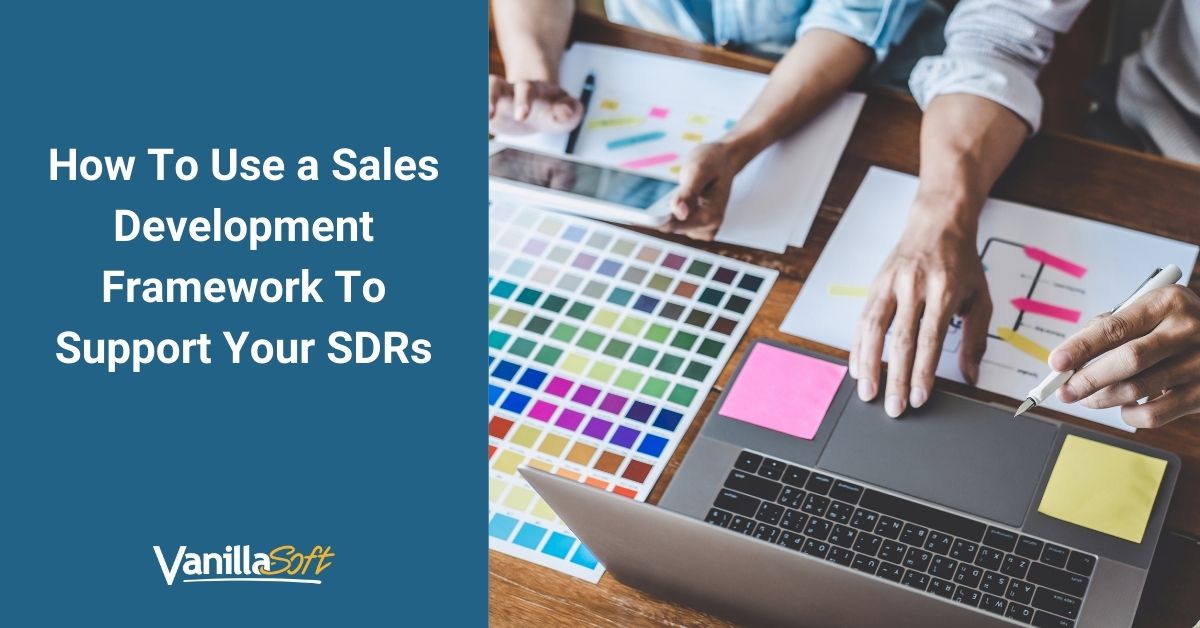 Tenbound founder and CEO David Dulany discovered some holes in his company's sales recruitment and training protocol. He figured out a framework to remedy the deeper problems in his pipeline and shares the core lessons in his book "The Sales Development Framework."
Look at who you hire and you'll see the root of your sales development and culture issues. To avoid problems down the line, create a sales development playbook before recruiting and aim to bring on the most coachable candidates.
Managers aren't the only ones who need to be concerned with an organization's larger sales development plans. David says the next generation of SDRs is thinking from a "pipeline perspective." How do your metrics fit in with your organization's larger goals?
Sometimes, you can see that your organization is struggling but you don't know exactly why. Everything seems to be operating smoothly, but that's not what your numbers are saying.
When I became CRO at VanillaSoft, I discovered how hard it is to see the roots of any problems by looking at top-down data alone. I could tell there was room for improvement, but no one had given me a playbook that laid out each channel of our sales team and their development tracks.
I was lost on how to dig for the source of the trouble.
David Dulany, founder and CEO of Tenbound, saw some undesirable patterns in his sales management and training environment, too. He learned the hard way, then used what he uncovered to co-author the very book I needed: "The Sales Development Framework".
He joined me on an episode of the INSIDE Inside Sales podcast for a deep dive into why you need a plan for onboarding and training before you hire, how to identify the best sales leadership candidates, and what SDRs can take from the larger sales development framework conversation.
If your data is telling the story that something is off, it's time to dig into David's advice.
Why you should only start hiring after creating a sales development playbook
David sees a lot of SDR training programs that don't even have a manager, much less a clear goal. This leaves reps flailing and, in the long run, creates an ineffective hierarchy of people who don't fully understand their roles in the bigger company picture.
What you need is a sales development playbook: a set of procedures and training standards your team will follow, as well as a clear delineation of how your reps can climb the ladder.
If your development programs aren't working (or if you don't officially have any), the worst thing you can do is nothing. It could be time to outsource your training or bring in an advisor to help tighten up the nuts and bolts — before you commit to recruiting more SDRs.
If that sounds intimidating, think of it as smart delegation. When you allow an expert to help, you can catch problems early while you briefly press pause on funneling more new hires down a path that leads to nowhere.
Furthermore, David reminds us that it's not always necessary to hire exclusively for SDR positions — especially if you don't have the bandwidth to support them with existing team members. Consider breaking away from the norm and creating a hybrid RevOps/sales enablement role if that will take the pressure off your fellow leaders.
📣 Hey, SDRs! You may not be in charge of hiring yet, but the idea of sticking to a playbook still applies to you. Hold your leaders accountable and ask them: "Where's our playbook? What should I be aiming for? How can I help the entire team be more effective?"
The people you hire = the culture you get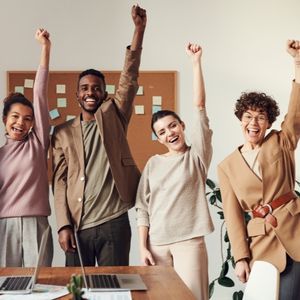 Once you've got your development and advancement protocol outlined and the oversight in place to make it happen, there's one more crucial step you should take before working with a recruiter: clarify the type of organizational culture you're looking to create.
If you skip this step, you'll end up with an accidental culture — an unintentional byproduct of the mix of people you happen to hire.
"Take a step back and establish the type of culture and team you want to put out in the market to represent you," says David.
Put both a culture statement and an ideal candidate statement on paper before you go looking for fresh recruits.
Good recruiting is the lifeblood of good leadership
Whether you have a dedicated internal team or an external recruiter finding candidates for you, there could be some large holes in their processes. David has some advice for plugging the leaks so you don't unknowingly let your ideal SDRs slip away.
The top three questions David asks when scanning a resume for a potential SDR:
Have they ever sold anything?
Have they done anything on their own initiative?
Do they have a growth mindset?
These are critical starting points. However, you're still not done after all three boxes are checked. Next, you have to figure out if the person in question is coachable.
"There's nothing worse than working with someone who 'knows' everything already," says David.
You want to find people who can adapt easily. Otherwise, all the resources you're pouring into their development are for naught. But how do you figure out if someone has this desired quality of coachability?
In his book, David recommends giving SDR candidates a coachability test:
Ask about a time when they were struggling, took advice, and put it into practice.
In the interview, ask them to perform an action. Then coach them on how to do it better and see how well they implement your advice.
Recruiting with this kind of attention to personal qualities (rather than just skill sets) may take more time than you're used to, which can be extra tough if you're short-staffed in the interim. But it's not something to overlook.
"Getting the right people on your team is so incredibly critical to your success as a leader that you can't rush through it," says David.
David's pro tip for sales leaders: Brand yourself!
In the SDR leadership world, you're starting from zero every 12 to 18 months as people get promoted and your department grows. That's why it's important to have a personal brand — a presence that reaches beyond the four walls of your office.
How do your industry colleagues learn what you're about? If you're invisible online, start beefing up your LinkedIn profile. Host webinars, share relevant posts, and get involved in public conversations that matter.
When you make a name for yourself, you demonstrate your organization's sales development protocol and become a role model for the reps who follow your trajectory.
How SDRs can use metrics to become indispensable
While this conversation has largely been aimed at those of you already in leadership, there are some gems from David's discussion of what makes a great sales development framework that applies directly to SDRs.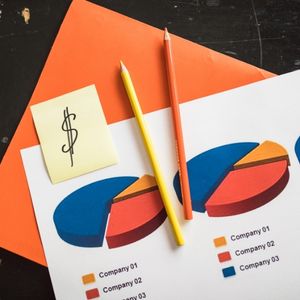 We talk about metrics a lot at VanillaSoft, but we don't often mention how much people at the SDR level can help higher-ups by paying attention to the right numbers.
By understanding your leadership's playbook and tying your performance back to what's most important to the business — i.e. thinking about the entire revenue-generating machine that is sales — you openly demonstrate your value.
Be that coachable candidate every great sales team wants, and think about what happens before and after your prospect-to-deal portion of the funnel.
As David puts it: "The next generation of sales leaders are looking at things from a pipeline perspective."
---
Get more great advice from David by listening to The Sales Development Podcast.