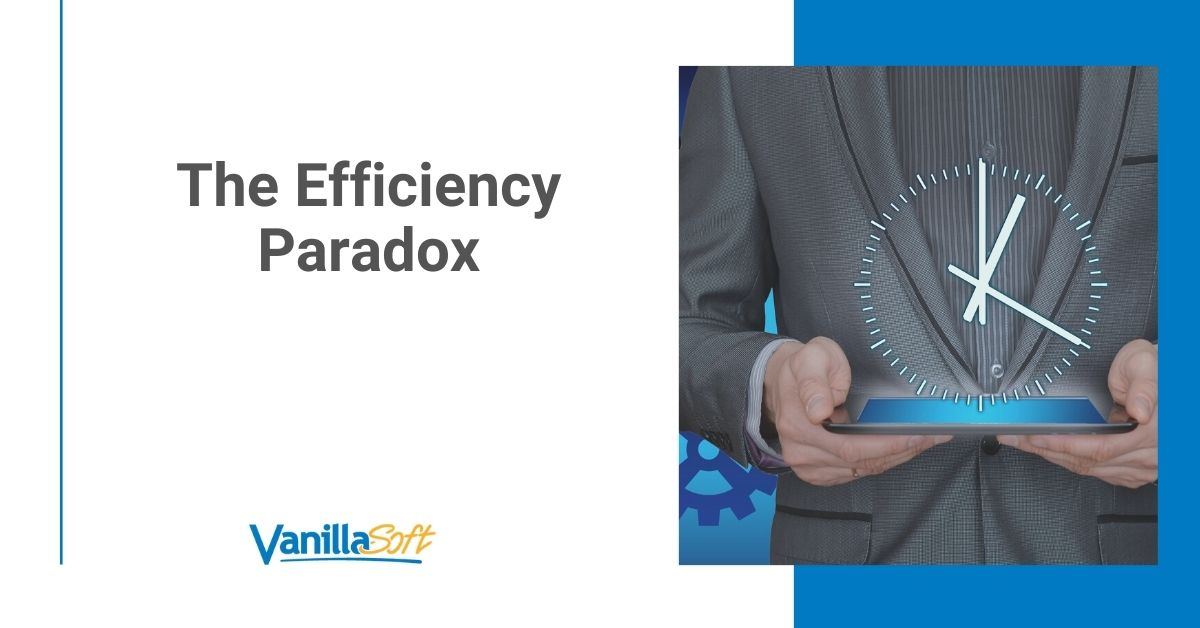 "CRM, in my opinion, is no more of a sales productivity tool than using Excel and Word are." So states Nancy Nardin in a recent post where she outlines what she calls the "Efficiency Paradox" as related to CRM technology. This is obviously a statement designed to shock many. I am not one of them.
We have been writing about the importance of leveraging new sales technologies for quite some time. As a technology company we are obviously a big fan of using technology to increase the quality and productivity of interactions with prospects and customers. We have also highlighted some of the new challenges that these technologies can raise in your sales process. In fact reading this made me think of a post I made back in September called "Don't Get Paper Cuts From Your CRM." I actually think that there are a number of solutions out there that are essentially glorified versions of Excel and Word. Don't get me wrong, I think that they are much better organized for storing information and logging interactions in a simpler, easy-to-read fashion. They are much better than using Excel and Word, but that doesn't mean that they are more productive.
As with everything in life the best product is the one that meets your specific needs. There is no one size fits all. For many companies they simply want to centralize data and make it available to everyone in a user-friendly format. Others are really just looking to be able to more easily report out on activity, so they are increasing management productivity but not necessarily that of the sales floor.
At VanillaSoft we have always been very focused on what we do and who we do it for. Our solution is designed to drive productivity as much as we believe is possible in Inside Sales and outbound calling activity while still maintaining a high quality contact. We do this by offering advanced next-best-lead routing combined with progressive dialing that greatly increases the number of calls made while still ensuring a higher quality, more personalized call. As Nancy points out there is usually some type of trade-off between driving productivity and keeping a personal touch, so each sales manager must evaluate the crucial elements in their own sales process before making a decision.
With every feature we roll out we ask an important question: does this contribute a net value to the sales process taking into account possible productivity losses? In fact I really enjoyed Nancy's examples of the efficiency paradox as it reflects the type of analysis we must do on a constant basis and allows me to see where VanillaSoft can actually help attenuate the paradox created by other technologies, such as dealing with the higher volume of potential unqualified prospects, allowing the automatic gathering of contact dispositions and responding quickly to hot leads driving through tools like Marketo. Perhaps that is the greatest paradox and the driving force behind the industry: technology is the best solution to the productivity challenges posed by technology.