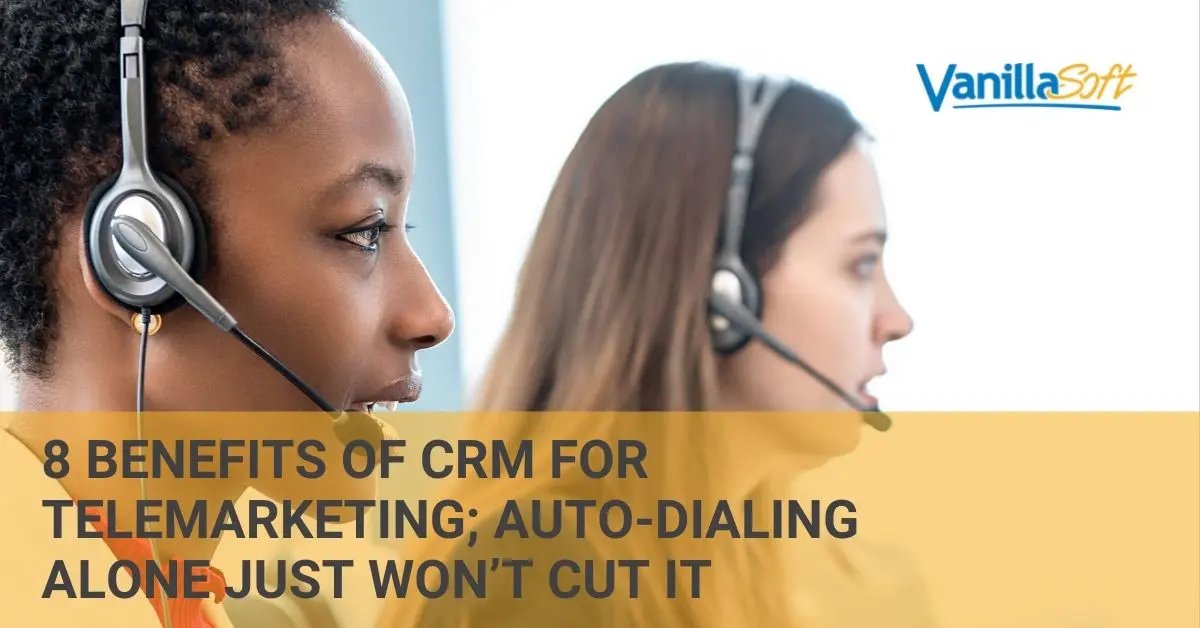 Telemarketing is a highly competitive field, keeping leading positions in this environment needs to embrace rapid technology changes, growing customer demands and a lead management software to remain invaluable.
Reps normally determine selling success by effectiveness and, thus, the business becomes critical in the minds of its customers based on the quality of lead's interactions. An organization can optimize telemarketing workflow by configuring automations for scheduling, tracking, data capturing, data retrieval and responsiveness – to name a few – when you incorporate a customer relationship management (CRM) solution.
However, there's been a negative connotation associated with telemarketing over the years. While with most things everything must come to an end, and telemarketing is believed to of had its big breakthrough in the 1980s. The industry is still alive and thriving! Companies can excel at advanced telemarketing methods. But you may be wondering how?
A queue-based lead management system contributes to strengthening your presence within the industry due to a variety of options. This specific platform automatically presents reps with state-of-the-art prioritization techniques, and integrates powerful management controls that allow you to keep tabs on the process.
Furthermore, how Telephone Sales Representatives (TSR) benefit from CRM solutions is unmatchable. Here are the top perks to take your telemarketing to the next level:
Lead and Goal Management

Queue-based lead management is a revolutionary approach that allows you to benchmark performance against key performance indicators (KPI); increase the average calls per hours; provide more contact attempts; lower the lead decay rate; accelerate response time and more. When you can develop a successful lead management strategy based on productivity, list penetration, control and efficiency, you will exceed your goals. Thus, this leads to increased ROI with few resources; greater clarity over marketing decisions; increases visibility of TSR's engagement; shortens time managing processes and give you more availability to focus on all areas of growth.

Maximize Performance and Customization

Imagine the power of centralized data combined with powerful data-selection tools so you can maximize TSRs performance metrics. You can build queries based on a custom field, call history data and script responses. Perform different actions on your query results, including changes to your queue, mass-update of fields, mail merging, save custom queries and add more personalized information. Create unlimited custom fields, input, menu or formula fields or make custom fields directly editable on the caller screen, and much more!

Flexibility to Manage All Workflow Processes to Ensure Consistency

Enjoy advance features such as Voice Drop, Call Scripting, Progressive and Preview Dialing, and Routing to increase performance visibility. Data is the lifeline of any organization, and growth requires clarity around performance. When you combine dynamic web reporting and a call-activity dashboard, you can manage workflow seamlessly.

Email Marketing Integration

Captures real-time insight into customer behavior so TSR's are equipped with more personalization; go through customer's servers and the from address can be their domain. Build effective email strategies; creative templates; send out automated drips; manage mass campaigns and even receive alerts from e-Gen to notify you when an email is opened so you can follow-up. Stay in front of contacts between calls with email drips to build brand and create campaigns that automatically sends emails to contacts based on last call date, last result or an appointment date.

Single Interface to Manage All Interactions

Assists in prioritizing TSRs' actions and tasks with full visibility to the most user-friendly platform available. Have an inside look into multiple contacts, which agents have touched those contacts and the results of those contacted as well as a complete history. The additional of smart logical routing allows for a smooth management of assigning TSRs to an organization, groups within or individual contacts and more! Once more, all contacts are displayed on a single interface to show you real time statistics and results.

Appointment Setting

TSRs can set appointments for themselves, team members or external agents – all while managing multiple calendars, setting up notifications and blocking time to avoid overbooking. Make collaborative schedule more efficient. An appointment-setting module designed to specifically make TSRs time and efforts for efficient is ideal for any telemarketing company. Get organized with multiple calendars, schedule locking and proximity for appointments and routing for geographic areas.

Logical Branch Scripting

Ensure TSRs are conveying the best message with a scripting software that allows everyone to see the most updated scripted on their heads-up-display. Find a successful message TSRs can use so they can see the most updated script – get rid of the clutter, chaos and confusion with up-to-date consistent messaging. Guide an agent through logical, smart calls leading to repeatable, predictable results with proven intelligent dialogs to increase effectiveness. Create based scripts that allow agents to follow the flow of the call, gather information quickly and easily through input responses, feed information form responses directly into custom fields, field queries and reports by responses gathered and create team-based scripts to tailor the correct stage in the cycle.

Robust Report to Share Results of Telemarketing Campaigns

Build reports on last or all call information; group and filter reports by selected fields; export reports to Excel for further analysis and more. The data collected during calls (business intelligence) can be studied and used to create quality practices. All reports collected during real-time management dashboards all you to see statistics by campaigns, user, result group, call result or results per contact source. You can also view historical data, score leads, build custom queries and more to ensure there is an effective solution to drive productivity.
Queue-based lead management is a revolutionary approach to telemarketing software solutions, which uses a series of admin-defined rules to automate and prioritize workflow to agents. There's not need to worry about time consuming processes or sifting through a list of prospects – a queue-based lead management system does all of this for you, automatically.
Increase your telemarketing productivity and efficiency with VanillaSoft's award-wining software. Start your free trial to choose the features you need today.