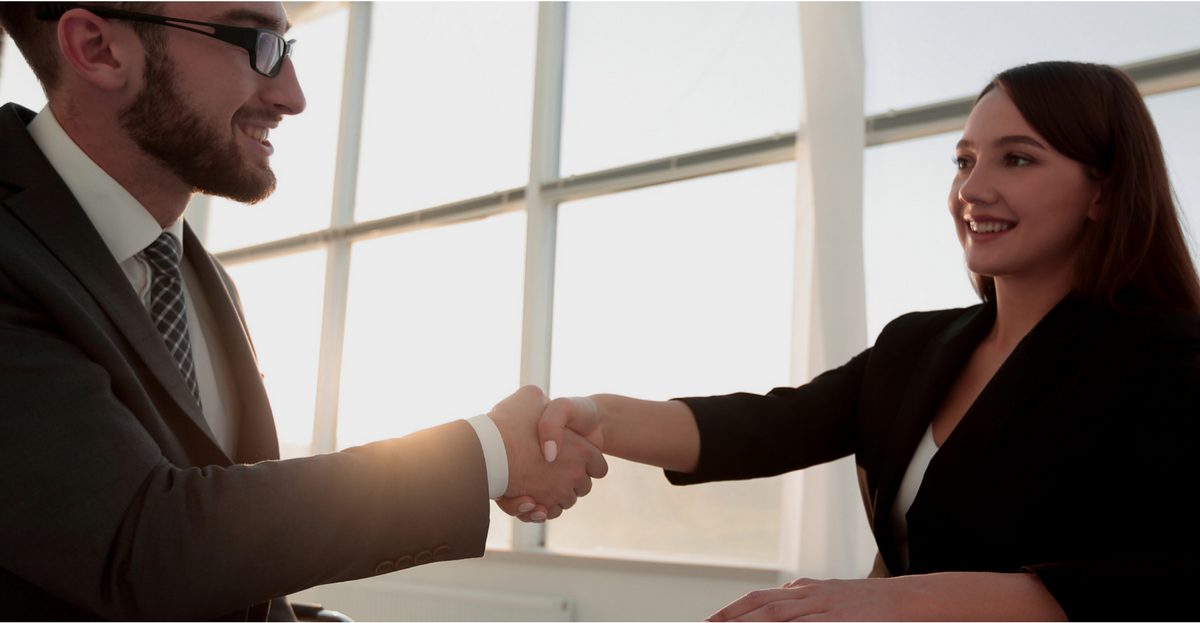 As VanillaSoft's Vice President of Sales, I have the privilege of managing a terrific team of sales professionals. In my career, I've also had the opportunity to review cover letters and resumes of potential inside sales and sales development representatives. Some of those candidates impress the heck out of me on paper only to screw it up in the interview. Others just don't understand how to sell themselves with the right information on their cover letters and resumes. In either scenario, the usual problem comes down to lack of appropriate preparation.
Before you apply for a sales job with me or any sales leader, take the following advice to improve your chances of getting the job.

---
Prefer to listen instead?
---
1. Inside Sales Rep, Know Thyself
Carving out a fulfilling career takes work. Part of that work is uncovering the details around the profession you want to pursue and understanding how your skills and interests align with the realities of the job and industry. Before you start sending out inside sales cover letters and resumes to any company with an open position, do a little self-reflection. Are you a good fit for an inside sales job?
Are you comfortable with hearing "no" and handling rejection?
Do you enjoy talking to people on the phone and via email?
Are you persuasive, friendly, and concerned with helping people find answers to their problems?
Do you enjoy competition and meeting goals under pressure?
If you feel like you've got the right characteristics for inside sales, you need to take time to identify what will make the job most meaningful and exciting to you. Where do your passions lie?
What industries appeal to you most?
What companies represent your dream employer?
Who are the people you want to help — the target customers you want to serve?
What types of products or services do you think you may have a passion for selling?
If you're looking to switch careers, what do you love about your current or last job and how can you translate that into a career in sales? If you were a teacher, you might find rewarding inside sales work for an educational products company, for example.
Once you've done some thinking on these questions, take a little time to work on your LinkedIn profile and online brand so that they reflect your qualities and what you're looking for in your career.
2. Research, Research, Research
Did I mention you need to do some research? When it comes to applying for an inside sales position, here are the things you need to dig into first. Never go in unprepared.
Learn about a company and its products or services before you go in for the interview. Read the website, annual reports, press releases, trade articles, and more.
Do your homework on the typical customers the company sells to. Try monitoring social media for mentions to see what customers say about their experiences with the company for additional insights.
Check out Glassdoor.com to see what other employees have said about working at the company.
View the LinkedIn profile of the person with whom you will interview. Learn about that person. Look up the profiles of other sales managers and executives in the company. You could end up meeting with them, too.
If you're lucky, you will uncover a section of the company's website dedicated to specific jobs and what to expect. A great example is UPS. UPS has a site dedicated solely to careers in the company. If you're interested in UPS, why not head over to the Day in the Life of a UPS Inside Sales Representative page.
3. Put Together a Stellar Resume and Cover Letter for THIS Job
The days of "spray and pray" blast resume submissions are over. You have to differentiate yourself — your personal brand — from every other candidate vying for the position. Include information in your cover letter that demonstrates your knowledge of the company and how you can help the company if you are selected.
You're going in to win a sales job — put your best foot forward with a well-crafted resume and cover letter packaged as a solution to the interviewing manager's problems or pain points. Highlight how you are the best candidate to meet the demands of this specific job at this specific company.
4. Know Who's Who in the Hiring Process
Know the difference between the interviewing manager, the hiring manager, and the direct manager roles. Sometimes the person who interviews you will cover all three. If one person doesn't cover all three functions, then you need to be ready to address the needs of each. They are all looking for something different during the interview process. The interviewing manager and the hiring manager will look for ways to eliminate you. The direct manager wants to know if you a) fit in with the existing team, b) can do the job, and c) will do the job.
5. Know Your Sales Philosophy and Be Ready to Share It
You've done your self-reflection, researched companies for the job you want, and created an incredible cover letter-resume combo. An interview may indeed be in your immediate future. So what are you going to say when you get there?
Don't go in without being able to articulate your sales philosophy. When you can articulate your personal sales philosophy, the interviewing or hiring manager understands that you see your role as more than just "getting people to buy stuff."
Take a peek at Jill Konrath's sales philosophy page. Her page's subtitle sums it up, "Sellers need to create value with each interaction." However, she goes on to say how, why, and what sellers need to do to create value.
A well-conceived sales philosophy helps your potential employer understand how you view and value the sales process.
6. Be Ready with the Numbers
I am always surprised with how often candidates don't discuss their numbers. If I were going to interview you, I would want to hear more about:
Actual sales versus quota
You versus your team (your ranking in the group)
Revenue created
Revenue saved
Number of dials per day
Any other metrics that demonstrate how YOU make a difference
If this is an interview for your first job in sales, you don't have these types of data. However, you may have other information that can demonstrate why you might be worth the chance. In everyday life, people must persuade — sell — other people.
Have you volunteered for a nonprofit where you spearheaded fundraising or volunteer recruitment efforts?
Do you have project management experience that required you to effectively negotiate with vendors and internal resources to help you meet deadlines while balancing workloads? Share your success metrics and how you achieved them. Tell the hiring manager what persuasive (sales) techniques helped you gain success.
7. Ask Questions and Listen to the Answers
Ugh. Don't be the candidate who comes in with no questions at all. What that says to me is that you either don't care about getting this job, or you think you already know all the answers.
Ask intelligent questions that demonstrate your interest and the research you've done. Not only does this signal your actual interest in the job, but it also indicates that you might be a good sales rep who cares about understanding the customer to help him make the right buying decision.
Don't stop asking questions. It's very easy to get so focused and "in the moment" that you don't actually listen to the answers to your questions. You could easily miss a detail that would help you understand if this job is right for you.
8. Request the Opportunity to Shadow a Rep
A terrific way to get a feel for a job and the corporate culture is to shadow someone in the position you are interviewing for. If you can spend a day — or even a few hours — shadowing a current employee, you can get a glimpse into what day-to-day life might be like for you at this company. Plus, this request shows initiative and demonstrates your desire to win the position.
9. Say Thank You
If you interviewed somewhere and realize you don't want the job, be courteous to the person who met with you. Thank anyone who took time out of his or her day to speak to you. Follow up via email or snail mail within a day or two.
Even if you don't want or don't get this job, your courtesy will likely be remembered and may help you land another interview or referral from this person in the future.
10. Follow Up. Follow Up. Also, Follow Up.
If you don't get the importance of following up with the person who just interviewed you — the person to whom you are trying to sell yourself — then don't pursue sales any further as a career option.
Persistence in selling is essential.
Ready Applicants?
These are my top ten tips for people who want to apply for an inside sales position. Which tip stands out to you? If you're a hiring manager, what additional advice do you offer your inside sales applicants? Let's get some constructive conversation going in the comments below.