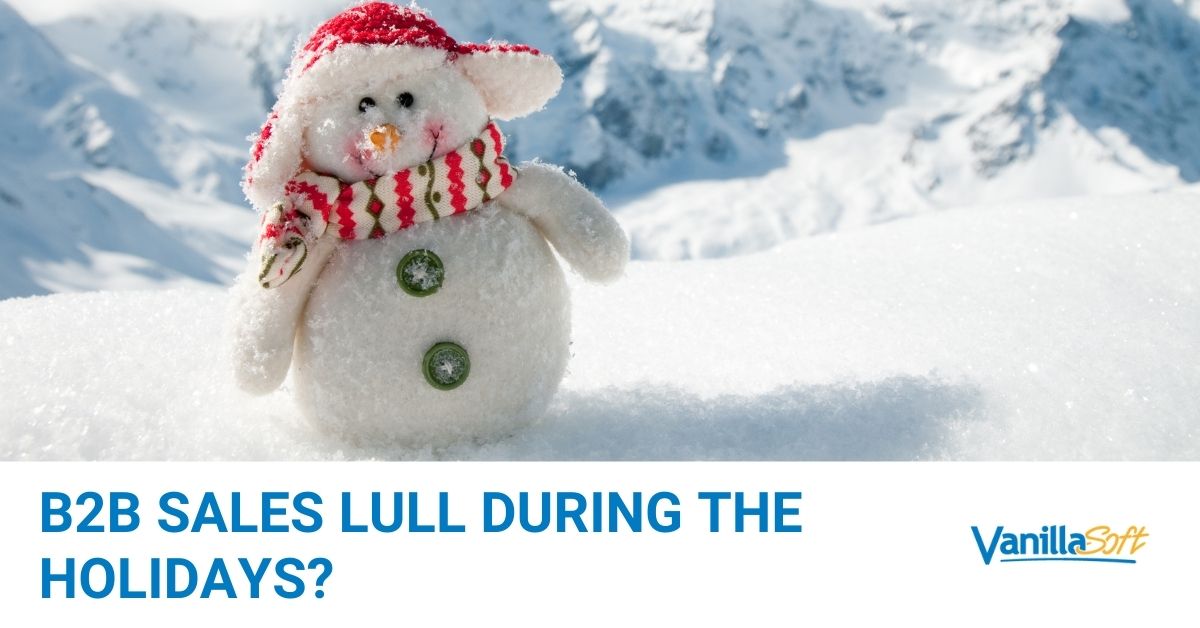 Use this Time to Prep for a Great 2015!
We are heading into that time of year where things can start to really slow down in the world of B2B sales. After all, most people are focused on what they will buy during all those holiday retail sales – not what they need to buy to improve productivity or efficiencies at the office. It's a great time of year to catch your breath – for a minute – then dig in and start really preparing to hit the ground running in January. To help you make those preparations, I've put together my thoughts on two key areas where you can make an impact in 2015.
The Three Ps of Sales & Marketing Alignment
The need for sales & marketing alignment is not a new thing. Scores of blog posts, articles, and infographics are available online. However, there needs to be a new approach in 2015 that considers three Ps: People, Processes, and Platforms.
People. Members of both the Sales team and the Marketing team need to be aligned. This alignment occurs when both teams share a common language (build a list of definitions about what a marketing qualified lead is, what a sales accepted lead is, etc.); a common purpose (revenue goals, etc.); a common target (shared understanding of target personas); common culture (use complementary tools, understand product benefits/features in the same way, understand buyers in the same way).
Processes. As part of that common culture you build, you need to ensure the processes of both teams are aligned. Hold each team accountable to their part of the process through reporting and measurement. Have shared resources – marketing collateral, etc., — in a central repository. Break down the departmental silos.
Platforms. I set platforms aside as it's own area of alignment consideration. Yes, it is something that facilitates the processes and brings together the people – ideally. However, many organizations try to force everyone in the Sales & Marketing organization into the same platforms. Marketing automation tools help the marketers. CRM solutions help customer service and account managers. Don't forget that your "sales hunters" need their own solution – queue-based lead management or sales automation tools that enables them to effectively and productively go after and close those leads that the marketing team is generating.
Old School is Fresh Again
As you may remember from my recent post about calling versus emailing, one study forecasts that business email users will receive more than 140 emails per day by 2018. That's just email. Now think about all the other online information and advertising assaulting them daily: industry blog posts, webinars, podcasts, LinkedIn discussion groups, Twitter chats, and more. Your buyers are drinking from a digital fire hose of information – and it may be choking you out of a sale.
Old school methods are already experiencing a renaissance that will continue into 2015 and beyond. Sellers who want to differentiate themselves from the masses, will – and have begun – going back to direct mail sales letters, phone calls, and in-person trade shows. Smart brands will continue cultivating their online presence. However, the truly savvy sales teams will also take their messages to where the competition isn't: the desks, the phones, and the face-to-face meetings with potential customers. They will seize the opportunity to build personal connections and help buyers filter through the clutter to find the right solutions to their problems.
What steps will you take to have a more effective 2015? Now is the right time for B2B sales professionals to evaluate new opportunities for better performance. I encourage you to take a free trial of VanillaSoft and see how it can improve your sales call productivity and efficiencies in the coming year!