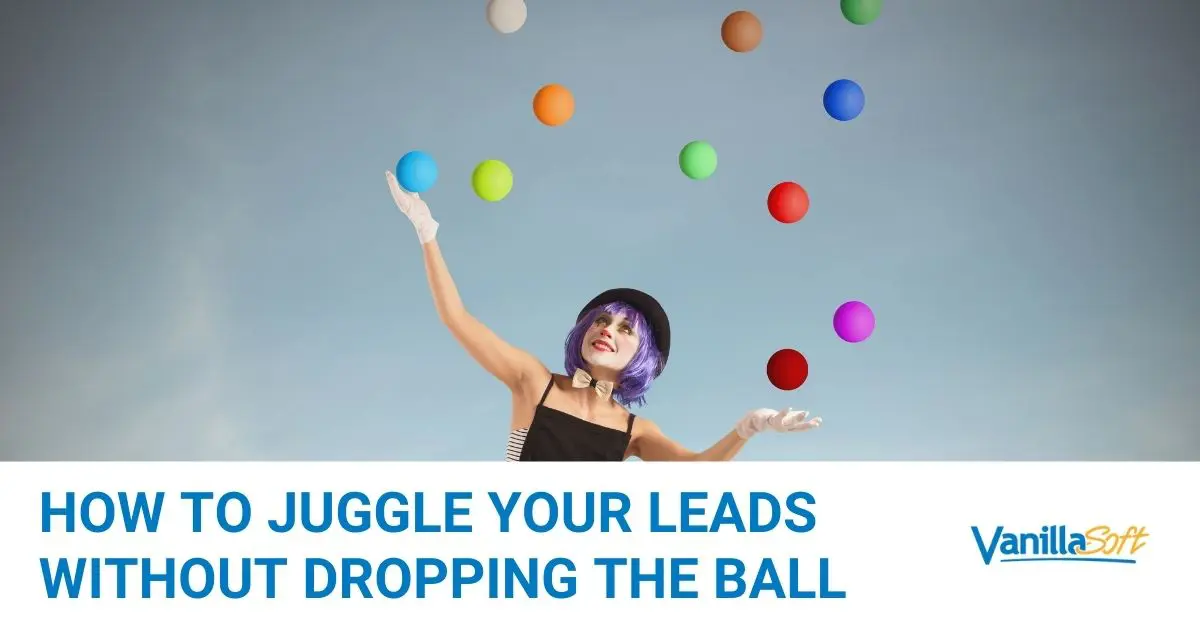 It's no surprise the use and need for inside sales has skyrocketed thanks to technology and the innovative ways salespeople are maximizing their potential. But how do you keep your leads in order? How do you close the sale on new prospects? What is the secret to juggling your leads without dropping the ball?
Entrepreneur and author Gary Keller – co-founder of Keller Williams Realty – knows the key to a closing deals with extraordinary results. "Juggling is an illusion," he once said. "In reality, the balls are being independently caught and thrown in rapid succession … it is actually just task switching."
VanillaSoft is the ringleader when it comes to task switching and prioritization thanks to our queue-based management software, which can help catapult your sales further. As the industry's leading software for Sales by Phone, we provide an easy-to-use inside sales management program to create the most productive environment available.
Here's how the queue-based platform helps you juggle your leads:
Increased Productivity

It's time to say 'goodbye' to hunting for leads. Our software sets up your list of prospects so that you must work the lead presented.

Deeper List Penetration

Leads are kept in constant circulation so there's less room for individual performance differences. Additionally, decisions are made based on the most accurate data possible.

Greater Management Control

Instead of cherry picking which leads to focus on first, our software creates a customized workflow.

The numbers show that those who use our queue-based platform saw the decay rate drop by 30%. Why? There's better clarity and greater control over the processes.

Speed to Lead
A new lead can be assigned to a specific salesperson, in a specific order or even be assigned to the next available rep. This is due to the quick accessibility to real-time web leads logged into the queue.

Fun fact: On average, 50% of all real-time internet leads are contacted within the first five minutes thanks to our management software.
The revolutionary approach of our software to lead management improves front-line operations, increases productivity and – most importantly – allows you to throw more leads into your constant sales juggling act.