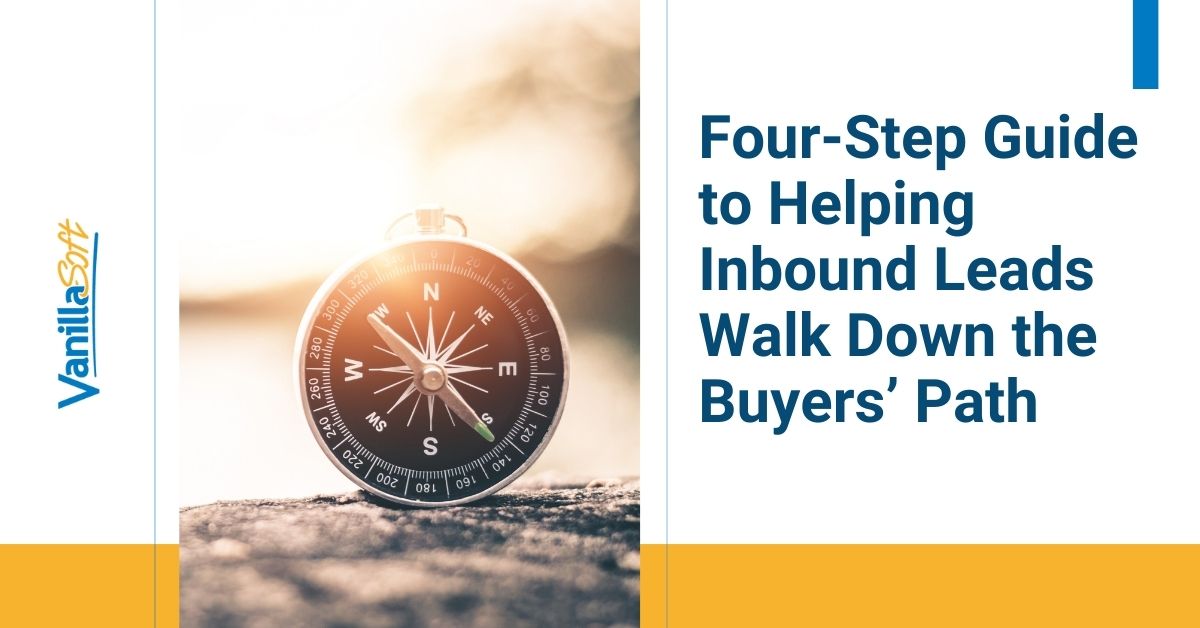 The sales cycle is an extended process, to say the least. Leads may spend months considering whether they'll make a purchase of your products and services thanks to fierce competition in the B2B space. Ultimately, it's critical to nurture inbound leads during this time so you can keep your company at the forefront of their considerations. The goal of lead nurturing is to help progress leads from initial interest toward purchase intent – it truly is about the journey, not the destination.
Lead nurturing must remain consistent and produce meaningful communication with viable prospects. It's not about simply following up every month or so, true nurturing involves a long and circuitous path – but along the way, you'll be building trust-filled relationships.
Setting appointments for outbound and inbound leads, and following through on deals is not a 'one-fits-all box' of completion. It's extremely important to remember that not all prospects are created equal
There are four essential steps to follow when wanting to help boost your success with outbound and inbound leads, and closing sales:
Become the Expert
Build credibility. While it seems like an easy decision, the rep who is going to spend time and do actual research is going to have the advantage against their competition. Sure, this means it's more time and engagement within the buyer's journey. But the payoff is immeasurable.
Establish yourself as someone who creates valuable content that answers key questions/shares insight into the industry
Avoid shallow, keyword-packed pieces
Focus on the goal of becoming a thought leader to establish your company as the industry expert
Focus on Progression (Content Mapping)
Invest time in forming creative content for lead progression as you do for lead capture. The idea is to help development outbound and inbound leads from initial interest toward purchase. Consequently, you will need to create different lead nurturing tracks based on various criteria such as size, industry and role in the buying process.
The tactics employed and the frequency of touches will depend on how you choose to engage customers with your content marketing strategy.
Consider your buyer's journey by offering content that fits their preferred point of contact patterns

For instance, nearly 91% of buyers use their smartphone through their purchasing journey – emphasizing the importance of mobilized content
Videos are another channel in which buyers are completely captivated. A stunning 70% say they watch videos, which result in staying power on your company's website or social media platforms
Guide Your Buyer
Sometimes the journey can be long and challenging. The only job is to make certain you're nurturing your leads along the way and directing them toward the right and best decisions for their needs.
It's encouraged to walk at the buyer's pace – even if that means taking a detour or two. If you hurry them along, you might exhaust the process and turn them to rely on one of your competitors.
Thus, lead nurturing is about creating a personal relationship by providing targeted solutions for their unique situations.
Targeted communications should be relevant, stage in the buying process and previous communications
The most effective communications are the ones relevant to a question or problem presented by the customer
Listen to the buyer's needs, explain how the product or services work and ultimately how you can resolve their problem in a quick and effective way
Show Why You're Top Dog
Buyers are looking at an average of 12 different suppliers before making their purchasing decision. You must stand above the pack buy piquing their interest to put you near the top of the market. Give potential buyers the competitor comparison they're looking for upfront.
Determine what data fields are most relevant to the customer's purchasing path
Gather all information you can in related fields
Make these crucial questions easy to find through your product and services as well as understand
While it may seem a bit tedious, we promise the journey will be fruitful when you implement an effective lead nurturing program. When you make a conscientious effort to formulate a well-defined strategy, you are displaying your expertise within the industry – practically guaranteeing a prosperous return from your efforts.
Lead nurturing truly wields successful results when your inside sales team's is productive and efficient. The greatest way to accomplish this is through a queue-based lead management software. This sort of platform allows your agents to:
Track leads from prospect to sale – never lose a prospect
Automatically route and distribute leads based on unique needs
Capture data, qualifiers, demographics, and the entire history of the lead
Scale your success model as the company grows
And much more!
Contact VanillaSoft today to figure out which award-winning lead management software is right for your sales team.