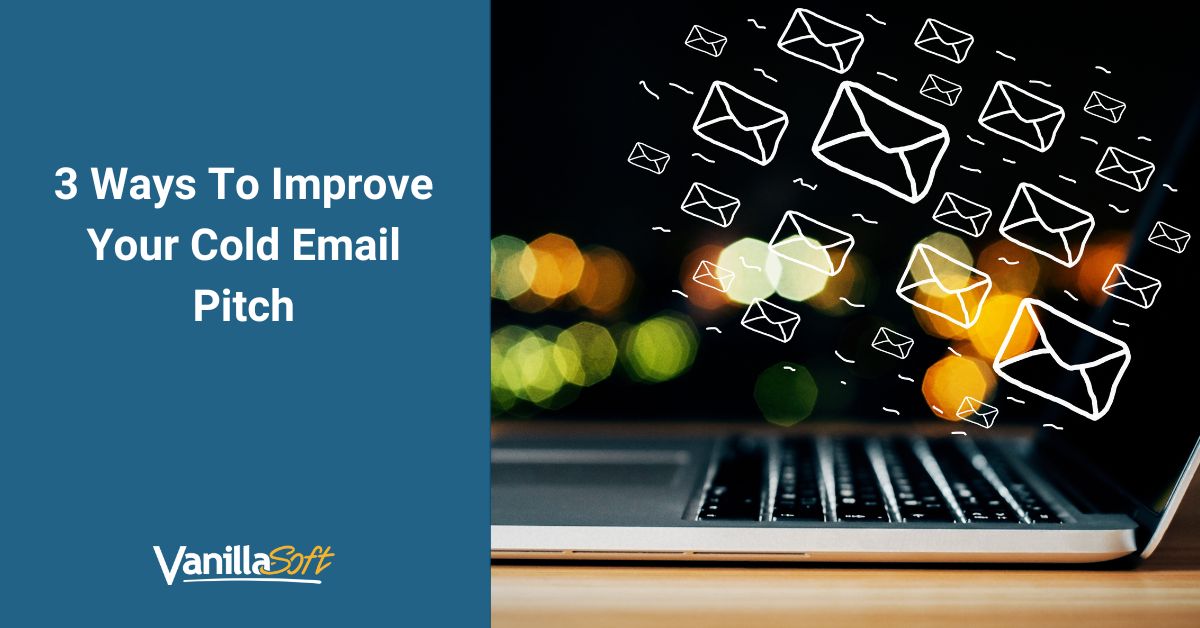 Mastering the art of the cold email pitch will help you grow your sales pipeline and compress your sales cycle. Bob Shanes of 3 Act Sales shares his best tips for improving your cold outreach efforts.
In a sales world that can often feel like an echo chamber, crafting your unique voice — and using it on platforms like LinkedIn — will connect you to new prospects.
Put in the extra detective work on a prospective client: It's worth your time. Doing your research opens the door to a productive dialogue with your client far more effectively than an empty 'pitch slap.'
If you feel like you're pitching into the void, don't worry — you're not alone.
According to some estimates, just 8.5% of outreach emails receive a response — and a reply is always the best-case scenario, according to Bob Shanes, sales impact coach and founder of 3 Act Sales.
"Your goal in engagement and outreach always should be a response of any kind. … It can be a negative reply. Anyone can work with that when trained properly. What you can't work with is silence," he says.
Bob works directly with sales development representatives and sales managers to help grow their pipelines, compress their sales cycles, and eliminate common sales mistakes. In an episode of the 0 to 5 Million podcast, Ollie Whitfield sat down with Bob to discuss the art of outreach.
Keep reading for three best practices to help you refine your cold emails and compress your sales cycle.
1. Find your voice
Pitching is uncomfortable. No matter how you try to portray yourself, you're still selling something, and the person on the other end of the email knows it.
Picture sitting down to go through your inbox in the morning: Your first impulse is probably to delete those promotional and PR emails — unless they grab your attention immediately.
Your business prospects operate the same way.
According to sales trainer Josh Braun, we all default to having a mental guard up, which he calls our "zone of resistance." When we're being sold to, our reflexive reaction is to delete the email or tell the salesperson at the store that we're "just looking," even though we came with an intent to buy.
The truth is that your prospects constantly hear unoriginal pitches from unoriginal salespeople. Your job as a good salesperson is to make sure you're not one of them — and to break through that client's zone of resistance.
One simple thing you can do to hold someone's attention in an email? Skip the self-introduction. It's a waste of words that the reader will be able to find in your email signature or your website. 
"I would rather cut to the chase and open up a dialogue [about] something that's really unique and interesting, possibly going on in that person's world," Bob says.
In the sales sphere — which can often feel like an echo chamber — finding your individual voice puts you ahead of competitors by drawing in your prospects and sparking a discussion.
In fact, Bob has found that sharing unique ideas on LinkedIn has led to numerous conversations with people who became his clients.
"It's important to echo the sentiments that are relevant. But it's also okay to sometimes go against the grain," Bob says.
2. Become a detective
What's your thought process when you don't get a reply to what feels like your millionth cold outreach? It's natural to assume that a prospect didn't respond to your outreach email because they weren't interested in your services.
But Bob proposes a more likely reason: "You never really talked about anything that opened up the dialogue in the first place. … You were just doing a monologue."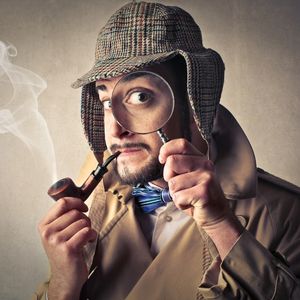 This practice of compulsively pitching before getting to know a potential client is also known as "pitch slapping" — and you should steer clear of this approach to avoid turning off prospects.
So how do you find the sweet spot between pitch slapping and long, drawn-out sales cycles?
One technique Bob uses to help his clients compress the sales cycle is to spend more time doing detective work than a sales manager would typically allow.
Many people in the sales world think that doing extra research for the purpose of cold emailing is a waste of time, but Bob believes that this perspective is a common sales mistake. Putting in the extra time to personalize your pitch — without overwhelming yourself — is worth your while.
Bob says that the best way to approach personalizing your outreach is to resist the temptation to "shine a light" on a client's problem so you can sweep in and fix it. This approach can come off as contrived, and, worst-case scenario, that problem may not have existed in the first place.
Instead, choose a third-party point or issue to talk about in your pitch that may be relevant to your client — even if it seems presumptive.
"Notice something that's not shining a light in your eyes or shining a light about me [the salesperson] — that's narcissistic by nature," Bob says.
3. Ask fewer questions
Once you've found your unique voice and done your research on a prospective client, it's time to send that cold email.
So how can you make sure your pitch stands out from the others and generates a response? Avoid asking questions, Bob advises: "I don't use the question mark key — ever."
Avoiding questions about your client's needs and challenges may seem counterintuitive. But making hypotheses about their needs in a cold email — even if the statement is not totally correct — shows that you've done your research. Plus, it invites your client to be part of the conversation.
"It becomes a more interesting, personalized dialogue very early on," Bob says. "By the end of [the conversation], they're going to be asking me about what we do and how we can help. I'd rather them ask the questions, not me."
Bob also encourages his clients to seek out an unlikely source of inspiration for client engagement: long-form improv classes.
Common improv practices like the "Yes, And" exercise will teach you how to invite a client into a conversation. From there, you can build on their responses in order to tell an interesting story.
If you've honed your voice and done your research, you'll know exactly what to say to grab their attention.