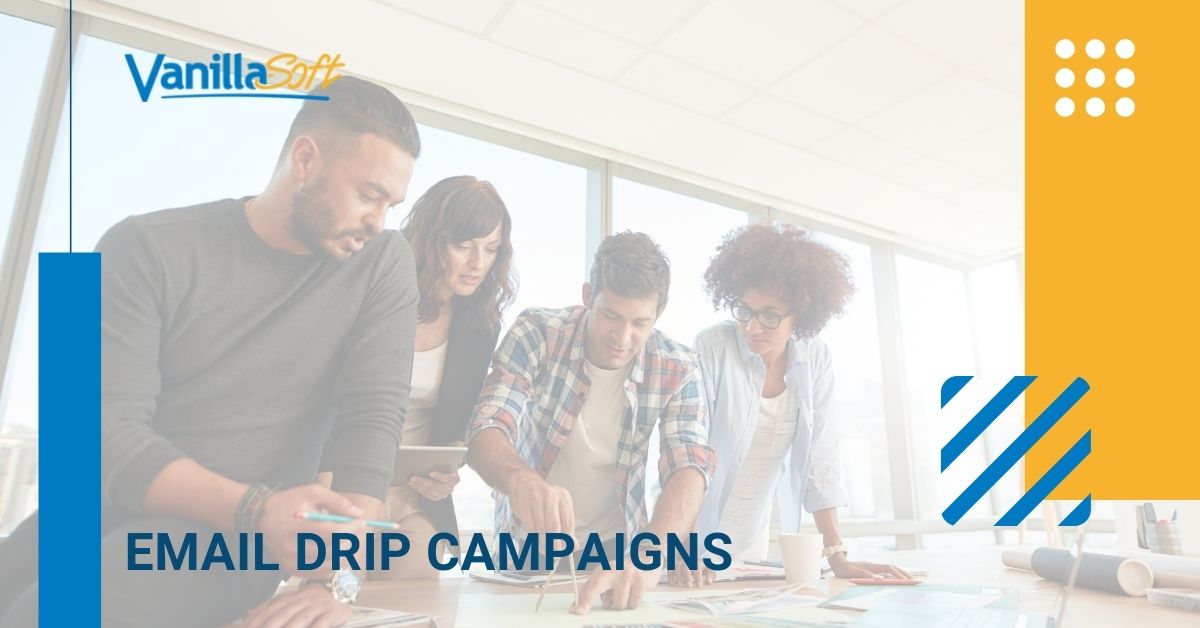 Email drip campaigns can be an effective way to warm up leads and help prospective buyers advance to the next level in the buying cycle. The key to ensuring an email drip campaign's effectiveness is the creation of valuable information to help the prospect move through your sales funnel to the ultimate step of making an educated purchase decision. A well-executed campaign can help reduce the time required by each sales rep in the sales process, thus providing more time to reach more prospects.
Here are three tips to keep in mind when setting up your email drip campaigns:
Set a clear goal. Are you trying to:

Educate prospects?
Sell more to current customers?
Position yourself or your company as a thought leader?
Build relationships with prospects/customers?
Your messaging and triggers will be different depending on what your purpose for the campaign is.
Develop each message with the intent to provide value. Simply broadcasting something about your business is not enough. Great examples of valuable information to share include,

White papers,
Announcements of upcoming industry events,
Information about industry trends,
Links to webcasts and education video.
Ensure messages help build relationships. Make sure your messages are:

Personalized with the recipient's name,
Timely – sending an update that includes expired coupons or events that have already occurred don't show your attention to the recipient's time or interest,
From a person at your company versus the company itself. Knowing your company has a representative ready to talk feels more personal and personable.
Email drip campaigns take time to plan, but they can be a great way to help warm up leads for your inside sales team. When you use the VanillaSoft system, you can rest assured that your representatives will know when prospects are taking action on the messages you've scheduled and be able to react with a phone call when the time is right.
About Kevin
Kevin Thornton is EVP Sales & Marketing for VanillaSoft. Follow Kevin on LinkedIn and Google+