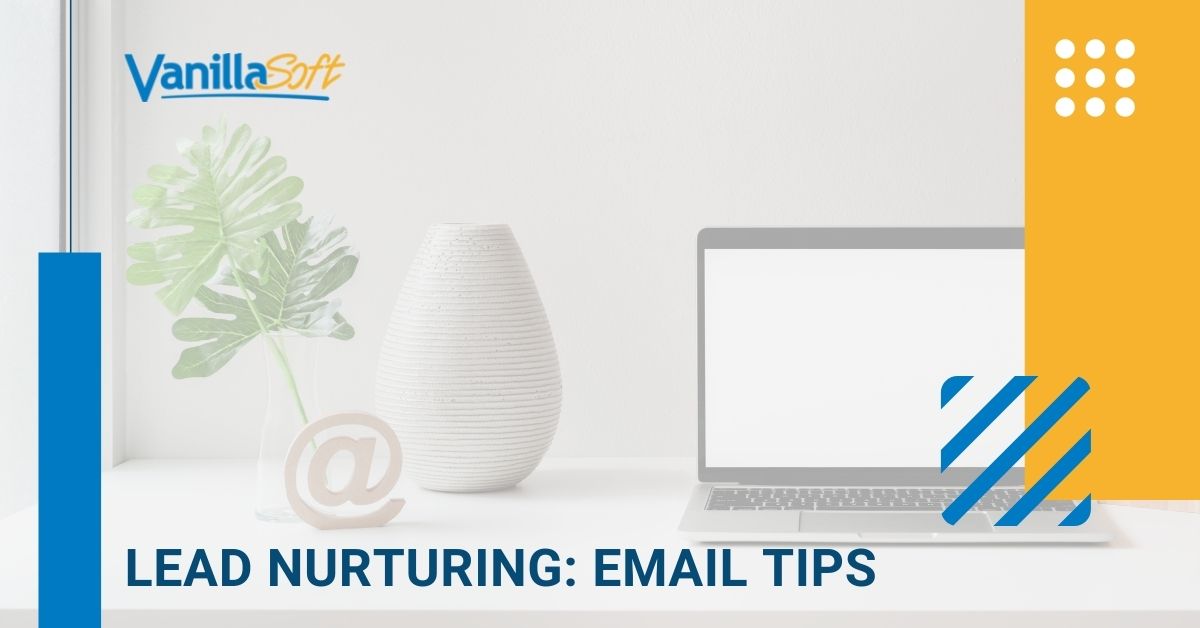 In honor of National Email Week, I thought it might be nice to share some tips on emailing as it relates to lead nurturing. Emailing is an essential part of any lead nurturing program, but it is only effective when it's done right. Here are some email tips to help your lead nurturing program be successful.
Initial Email Follow Up – After your initial conversation with a prospect, it's important to follow up with them based on the result of the call. You can personally send the email or if you use VanillaSoft, the system has a feature that allows you to automatically send email responses based on call results. The important thing to remember is to follow up with them to let them know you listened to what they said during the call.
Send Emails with Pertinent Information – Make sure to continue your lead nurturing process with follow up emails that contain content that is useful to your prospect. Take note of the pain points mentioned during the call so that you can find articles, infographics, etc. to share with them via email. VanillaSoft also allows you to set up email templates, which will give you the opportunity to set up email templates with specific articles or statistics based on common pain points, so you can easily share useful information about the issues that the prospect may be experiencing. Sharing useful information with them will help to build rapport, position you as a trusted advisor and potentially encourage them to be more prone to purchase your product.
Email Drip Campaign – An email drip campaign can be helpful during the lead nurturing process. Sales reps are extremely busy and setting up an email drip campaign will help in the process of lead nurturing. The VanillaSoft system allows you to set up email drip campaigns to regularly send emails after or between calls. This will allow you to continue building the relationship with the prospect while working on other sales leads.
It's important to have a lead management tool that will help you stay on top of your new leads and also continue to follow up and nurture your current prospects. VanillaSoft has the features to help you do this. The simple set-up process will help you manage the emails you need to send out to your leads and prospects quickly and easily!