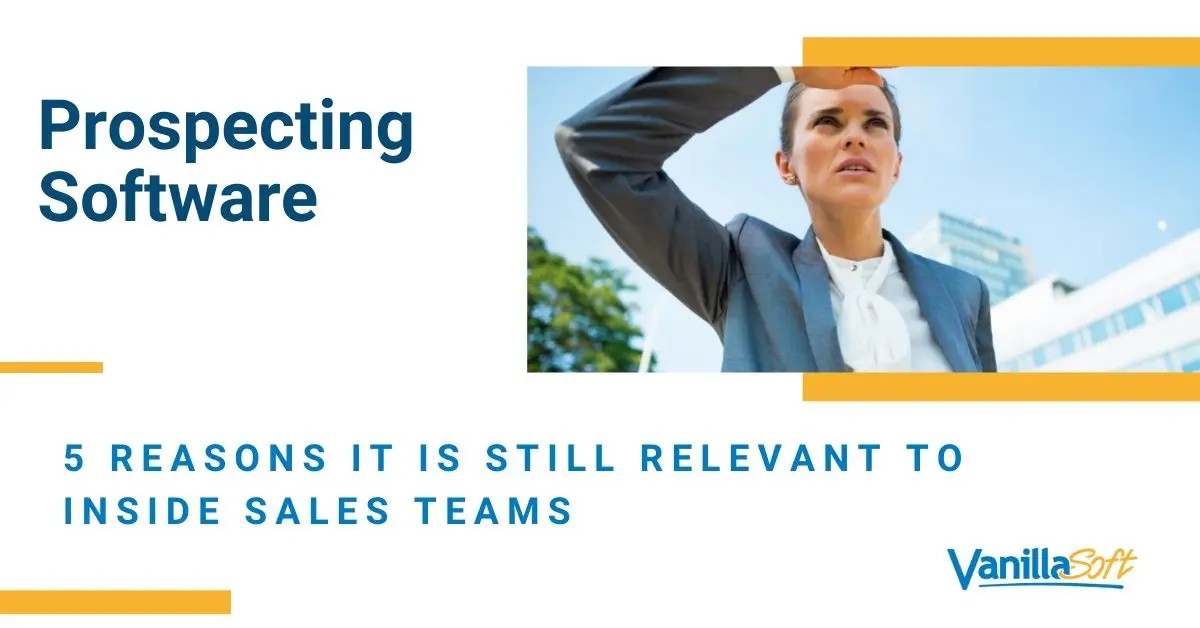 All of the recent obituaries about the death of cold calling have been greatly over stated. As a matter of fact, more companies than ever have increased their efforts with good old fashioned cold calling. In part, the challenging economy has pushed companies to reduce their more costly outside sales efforts and replace them with- you guessed it- cold calling. Sure, you hear a bundle about social media, social calling and Sales 2.0 and the hope that no one will ever have to cold call again. But, the facts support a different story. While companies scramble to understand the changing dynamics of selling through social media, they still have to butter the bread and move products or services into the market. Many are turning to a reliable friend that has a history of predictable outcome: cold calling.
I know, it is not sexy, does not get much buzz, and you can't really brag about it at a business gathering, but prospecting by phone does get results. For many businesses, it remains their bread and butter in terms of driving new opportunities and filling the top of the funnel. In the past, I have written about Cold Calling and Social Media and trying to find the balance in the new selling world. Finding balance and the mix that works for a business comes with trial and error. There will never be a replacement for test-and-learn. What works great for one business rarely translates to guaranteed success for another. As companies go through the discovery process, it is imperative that they keep focus on driving the activity that feeds the funnel. If that activity is prospecting by phone, then software that supports that effort is as important today as it way 5 years ago.
Today, we see all kinds of new "sales platforms" that claim to do everything from soup to nuts. Many seem to make the claim that they can do most of the selling for you. Your reps just sit back and go along for the ride, engaging at precisely the right moment and closing the sale. Hey, if your business is lucky enough to be in that position, good for you. For those of you that still need to pound away on the phone to make it happen, never lose sight of the value that prospecting software can deliver. Don't mix great phone prospectors with software made to do something else.
OK – I promised, five reasons:
1) Prospecting Software remains relevant today because driving the productivity of Inside Sales teams is what keeps many companies in business and profitable. They simply can't experiment and hope that something new in social media has the answers. They have to make the calls, connect and sell.
2) Prospecting Software drives productivity by putting laser focus on the task at hand; making the calls, connections and getting the conversions. It removes the desktop distractions that other sales platforms can have. It pushes behavior to make the next call.
3) Prospecting Software deploys the best in class feature sets that includes auto dialing, next-best-call logic, on board scripting or messaging, recording of calls for training, team based selling and so forth. CRM alone is simply not going to give a company that is phone centric the same lift.
4) Prospecting Software provides the integrated reporting a sales manager needs to see and understand all of the moving parts of a phone campaign's efforts and results, including productivity by rep, lead source, results code, dials per hour, dials per yes, labor applied, cost of sales and many more.
5) Prospecting Software can take much of the guess work out of running a successful phone campaign by allowing management to deploy what they know works, their best practices, result codes with routing logic, scripting or messaging for reps to utilize and most importantly, drive the productivity by driving the behavior to make the next best call.
Prospecting software is not claiming to be great CRM or a great social media platform. It is kind of vanilla and lacks the sexiness of other products in the market. But, if you have calls to make and reps to manage, the results can be about as sexy as anything you have seen. Know your business; don't fool yourself into thinking your phone effort is something that it is not. Don't believe the pundits who say that cold calling, or selling by phone, is dead. Know what works and give your team the opportunity to do more of it.
Good Selling,
Ken