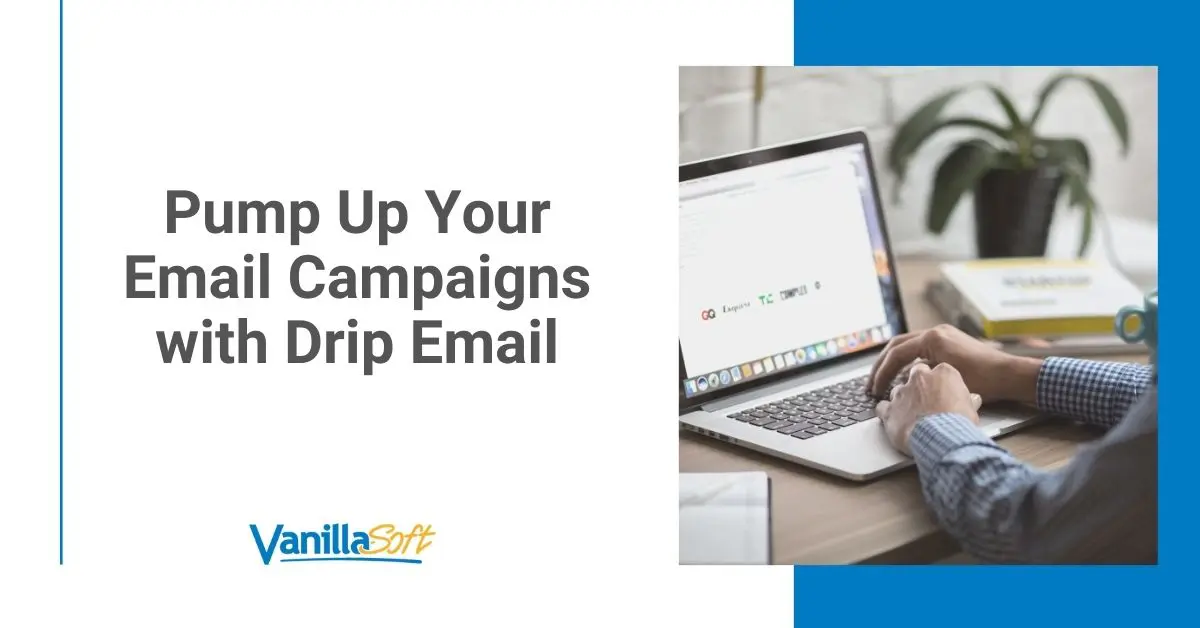 You just wrapped up an amazing email campaign. The response rate was impressive and you're pleased with the results. While you have reason to be proud, you realize that future subscribers will miss out unless you re-launch the campaign at some point in the future. Alas, you don't want to do that because it would annoy your current subscribers. Fortunately, there's a way to handle this known as drip email marketing.
What Is Drip Email?
Drip email goes by several names. You may have heard of autoresponders, automated email campaigns, or marketing automation. They're all essentially the same in that they automatically send a series of emails to your list over a period of time. This type of email marketing has become known as drip email marketing because your messages are drip, drip, dripped to subscribers on a schedule.
For example, a real estate agent could send a series of email messages to sellers who have just listed their homes. The first message could be sent immediately upon listing the home. It might contain a thank you message along with some explanations as to what to expect throughout the process. A few days later, a message containing tips for making the home attractive to potential buyers would arrive. A few days later, the next message would arrive, perhaps discussing the escrow process.
This entire series would repeat with each new seller who lists a home with this particular real estate agent.
The Case for Using Drip Email
Setting up drip email campaigns does take some time upfront. After all, you'll need to plan the campaign, write the content, determine the best schedule, and set up the drip email campaign in your email marketing software. However, once it's set up, the power of marketing automation takes over. You won't have to keep recreating similar campaigns for future leads, prospects, or customers.
Not only is drip email ultimately easier for you, the marketer, it works. For example, an infographic found on Marketing Tech Blog reports that email drip open rates are much higher than for single sends (about 80 percent higher) and have higher click through rates (3 times as many). That same infographic reveals that marketers who excel at drip email campaigns generate 80 percent more sales at 33 percent lower costs.
Moreover, Marketing Sherpa says that the lack of nurturing leads is the most common cause for poor conversion rates. Roughly 79 percent of all leads don't convert. Can you afford to let that many qualified leads go?
Meanwhile, consumers actually like being contacted by email. According to Merkle, email is the preferred method of commercial communications for 74 percent of its survey respondents.
The Top 3 Uses of Drip Email
How can you put drip email to good use in your business? The top three uses for drip email are:
Lead Nurturing — This is crucial in developing relationships with potential buyers at various stages in the buyer's journey. With a drip email campaign, you can provide them with educational or valuable content that answers the questions they're likely to have at that particular state of the journey.For example, when a prospect requests a quote for a remodeling project, a drip marketing campaign can provide further information covering relevant topics such as what to look for in a contractor, understanding the permit process, benefits of custom cabinetry versus stock cabinets, financing tips, customer testimonials, recent press about your company, competitor comparisons, and so on. Not only would the drip campaign keep the business top of mind, it also builds credibility.
Customer Engagement — Keeping customers engaged after the sale is another great use for drip email campaigns. You could send useful information about your products and services to help them get the most out of their purchase. For example, you could send how to tips, important things to know, related content, industry trends, and so on.
Renewals — Drip emails are also beneficial for cyclical products and services that will need to be renewed. You'll want to create a series of emails to go out for a period before the renewal date. You might start by inquiring about their satisfaction or ask for an annual review. You could also talk about any applicable promotions. The goal is to gauge satisfaction, uncover any issues to address, and provide relevant information that encourages customer loyalty.
Drip email marketing is an effective means of communicating with leads, prospects, and customers alike. Pump up your email marketing with drip! Create a series of messages based on their position in the buyer's journey and set up an automatic drip, drip, drip of valuable content.
VanillaSoft offers a robust set of email marketing tools to help your business get the most out of sales and marketing efforts. Schedule a demo or sign up for a free trial and  start converting more leads today!