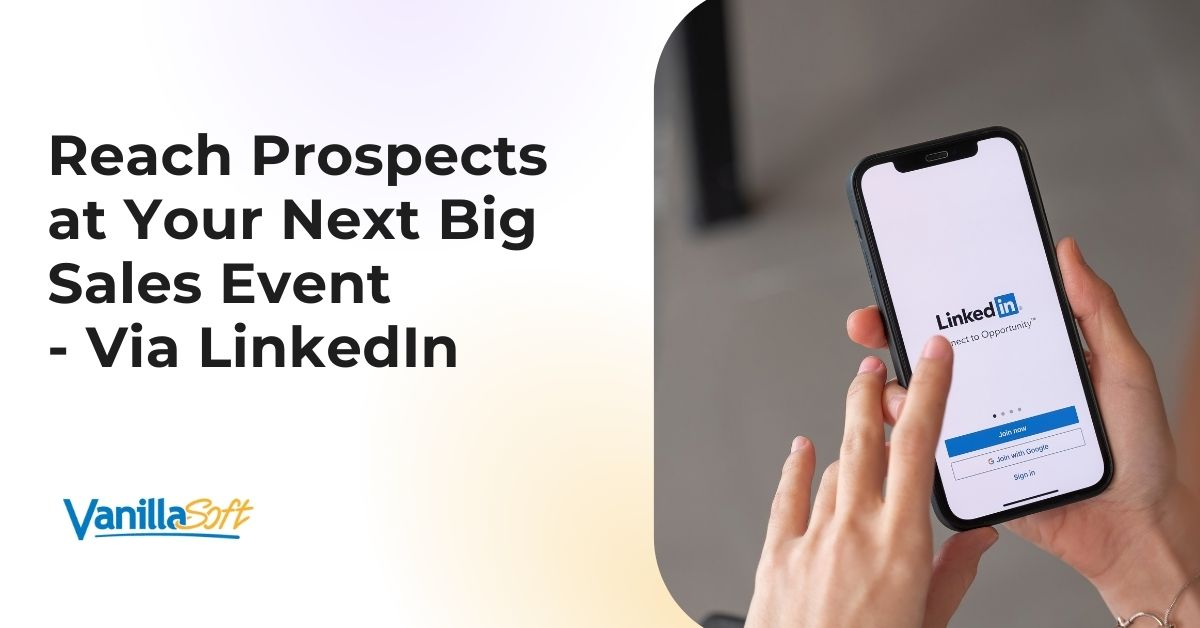 LinkedIn is an invaluable tool for establishing relationships with prospects before, during, and after attending a sales conference or other industry event.
Social Sales Link's Brynne Tillman shares how to turn your LinkedIn profile into a resource, rather than a resume, to prep for an event and help new and existing connections see you as a thought leader.
Using handy QR codes and pre-written personalized messages, you can maximize your face-to-face time with new contacts. By continuing to talk about the event afterward, you'll remind prospects of your shared experience.
What did you do at your last sales conference?
Did you aimlessly move from breakout sessions to keynotes thinking about the takeaways, or did you put them into practice right then and there?
If you didn't return to the office with tens — or even hundreds — of new contacts, several of whom were true prospects, you missed out.
Brynne Tillman, CEO of Social Sales Link, has a better solution for successfully combing for prospects at your next event: Use LinkedIn!
As a LinkedIn Sales Navigator trainer, Brynne teaches sales professionals how to convert their LinkedIn connections into conversations. She's a master of the professional social network herself, having built a following over 60,000 strong. She also shares how to skillfully transition a LinkedIn connection from online contact to client in her role as co-host of the Making Sales Social podcast.
Brynne graced us with her expertise on an episode of the INSIDE Inside Sales podcast, in which she dropped tons of practical tips for using LinkedIn before, during, and after an important event (like Outbound!).
How to make LinkedIn work for you at a sales conference
Industry events can be intimidating: You're fully aware that you're not the only talented salesperson in the room.
But you can still make sure the people you shake hands with remember you. Brynne says it's all about leveraging the full range of LinkedIn features.
Prep your profile to situate yourself as valuable
Heading into an event with a clean, hard-hitting LinkedIn profile is hugely helpful.
It shouldn't read like a resume, Brynne says. No potential client is concerned with the laundry list of accolades you've personally received.
"They need to know you're a subject matter expert and get excited to hear from you because you're a thought leader," she points out.
Brynne recommends thinking about five major goals when building your profile.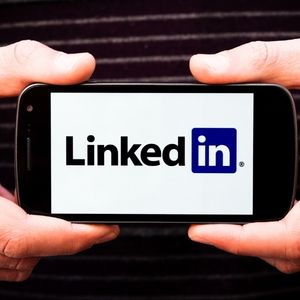 A great LinkedIn profile will:
Resonate with a potential buyer
Create curiosity
Teach them something new
Help them think differently about their current situation
Clearly tell them how to schedule a call with you
If you aren't sure how this looks in practice, check out some profiles of industry leaders you admire and imitate any elements that achieve the goals above for you as the visitor — while staying true to yourself.
Before the event: Set yourself up to bring value
Once you've tightened up your profile, you're ready to start doing some pre-work.
Brynne shared concrete suggestions for what to do in the days leading up to the event to increase your chances of reaching prospects:
Follow or connect with the speakers. Do enough research to send a personalized message in which you mention their book or podcast and state that you're looking forward to attending their presentation.
Aim to pre-book 8 to 12 targeted appointments — as many of them as possible with speakers. You can even offer to stop by a booth if they have one. Brynne emphasizes the importance of exchanging cell numbers and sending a calendar invite, so the person remembers you.
If you get consistent replies that people will be too busy, why not plan an in-person meet-up before the event begins? At VanillaSoft, we like to schedule a presentation or group luncheon (if it's geographically possible).
Engage in social listening to find out who's attending. Look over each speaker's shares and engagement to identify who else will be at the event and consider sending them connection requests. Another way to find fellow attendees is to search for the event hashtag or post with it yourself.
Pre-write at least one boilerplate follow-up message that you can personalize later. Your message should start by reminding the person how you met; e.g., "It was great connecting with you at [name of event]. I look forward to continuing our conversation." On the spot, you'll be able to add a few specific things you talked about to remind them and yourself after the hubbub of the event has died down.
If you use calendar software, create a unique calendar link for this event. Brynne recommends adding it to your copy-paste message and saying something like, "Send me your preferred way of connecting. If it happens to be a calendar link, here's mine." You'll save yourself time later and remember where your leads came from.
Tech tip from Brynne: Use keyboard shortcuts to quickly copy and paste a message. This way, you won't have to visit a separate app every time you want to enter your pre-written paragraph. Learn how to do this on an iPhone or Android.
During the event: Be efficient and social
At an event, things will probably feel chaotic. You should take the opportunity to attend as many presentations, cocktail hours, and social meetups as you can — and be ready to turn mingling into prospecting.
What can happen when you have LinkedIn handy:
While you're watching a speaker, share your takeaways live on LinkedIn or other social profiles. Use hashtags and tag the speaker or the people around you (with their permission). The speaker and/or their team will notice your posts. "You'll be on everyone's radar, and you've brought extreme value without having to do a whole lot," says Brynne.
When you meet someone new, have your LinkedIn QR code ready. This will save a ton of time and reduce the risk of not finding someone because you spelled their name wrong or you can't hear them over a crowd. Here's how to find your QR code on the LinkedIn app.
Add a personal message to a LinkedIn connection request. Instead of just clicking "Connect" on someone's profile, click "Message" — or look for the option to send a request along with a message via the three dots near the blue buttons.
Pro tip from Brynne: Don't pitch too soon! "If you detach from what the prospect is worth to you during this event and attach to what you are worth to them, you'll earn the right to get the conversation after the show."
After the event: Build real rapport
Ideally, follow-up will be the continuation of a conversation — not the start of a pitch.
No matter how you're getting in touch with your new contacts, continue to talk about the event. Keep reminding them of the bond you built at that initial meeting. Ask them, "What was your favorite takeaway?"
But always follow Brynne's golden rule: Treat the person on the other side of the message or email as if they were across the table from you. You're not asking questions to push a deal — you're looking to connect.
"They just have to remember that you respected their time, that you built rapport with them, and that there's a solution that's worth exploring," she says.
Patiently nurture your new connections
All of Brynne's advice applies to both virtual and in-person events.
Ultimately, she says, social selling has a lot in common with face-to-face sales. Namely, the time it takes to build a relationship with a prospect.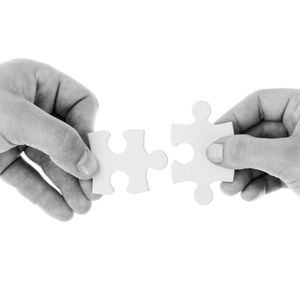 "You've got to slow down the outreach to speed up the outcome," says Brynne.

It's a process that begins from the moment you register for that conference.
Next time you're packing your bags and looking over an event itinerary, don't forget that the most important item you bring could be the one that takes up no space at all: a blue app icon on your home screen.
---
Read Brynne's book The LinkedIn Sales Playbook: A Tactical Guide to Social Selling to learn even more about making the popular network work for you.