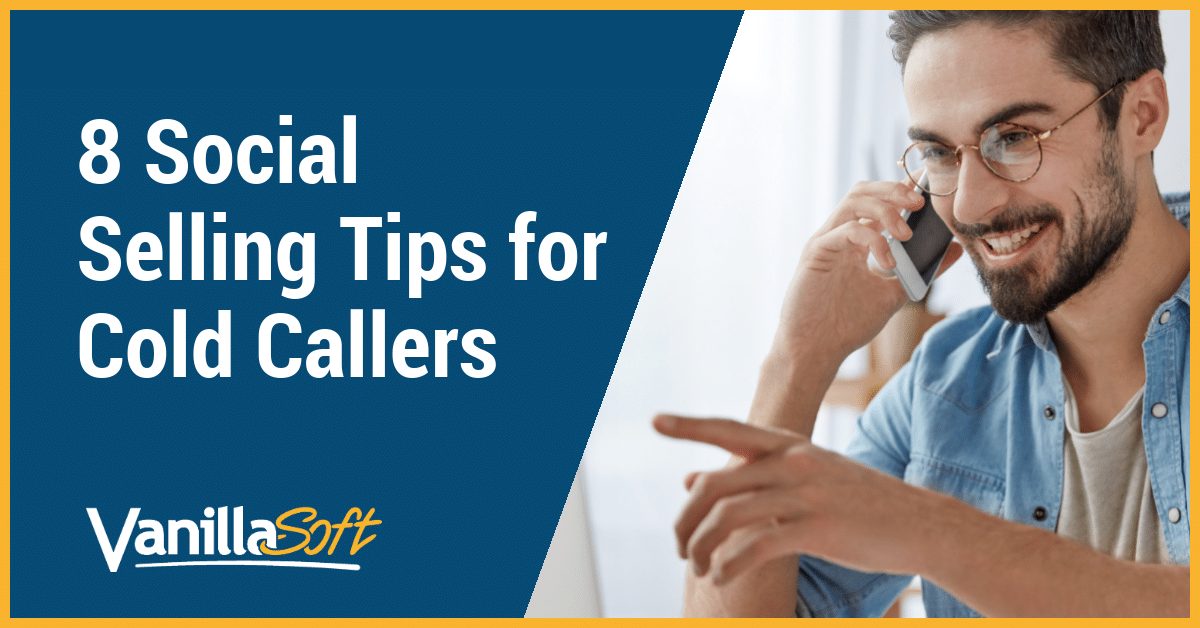 In the debate of social selling vs cold calling, I bet you'll think I'll come out only in favor of cold calling. Wrong!
Of course, I'm not preaching to rely on social selling alone either. You need to have the right mix of touchpoints in your sales cadence to be effective.
Don't rely on #ColdCalling or #SocialSelling alone. You need to have the right mix of touchpoints in your #SalesCadence to be effective. 📞📧💬
Click To Tweet
This post is for the die-hard "social selling doesn't work" cold callers. (Yeah — there are people with this mindset.) Try these tips before you write off social selling as a fad.
8 Social Selling Tips for Cold Callers
A big part of social selling [should be] is research. Take time to look at the social profiles of the potential customers whom you plan to call. A review of someone's LinkedIn profile can help you gain insights that make your cold calls more productive.
2. Ensure your LinkedIn profile is in top-notch shape for curious prospects and customers.
The people you call — both current and potential clients — will probably go check out your profile after they hang up the phone.
Sales professionals should take steps to ensure they present a reliable personal brand that builds trust and positions them as industry experts and thought leaders.
Consider the following questions about your LinkedIn profile?
Do you have a professional headshot? Look at your profile picture and see if it conveys the right message.
Have you updated your work experience section? Make sure your profile shows the right, current employer at the very least.
Do you have featured skills and endorsements? If you sell software, it would be great for prospects to see that you have been endorsed for "software," "account management," and "customer service," wouldn't it? If you lack endorsements, ask some people to endorse you.
Does your profile have any recommendations? If not, here again — ask some of your current and past customers, colleagues, and bosses to recommend you on LinkedIn. Recommendations build trust.
Have you listed any accomplishments on your profile? If you have any certifications, awards, or courses that would lend credibility to you as a thought leader and trusted advisor, get them on your LinkedIn profile.
Have you personalized your LinkedIn profile link? Make it easy for people to find and remember. For example, mine is www.linkedin.com/in/darrylpraill.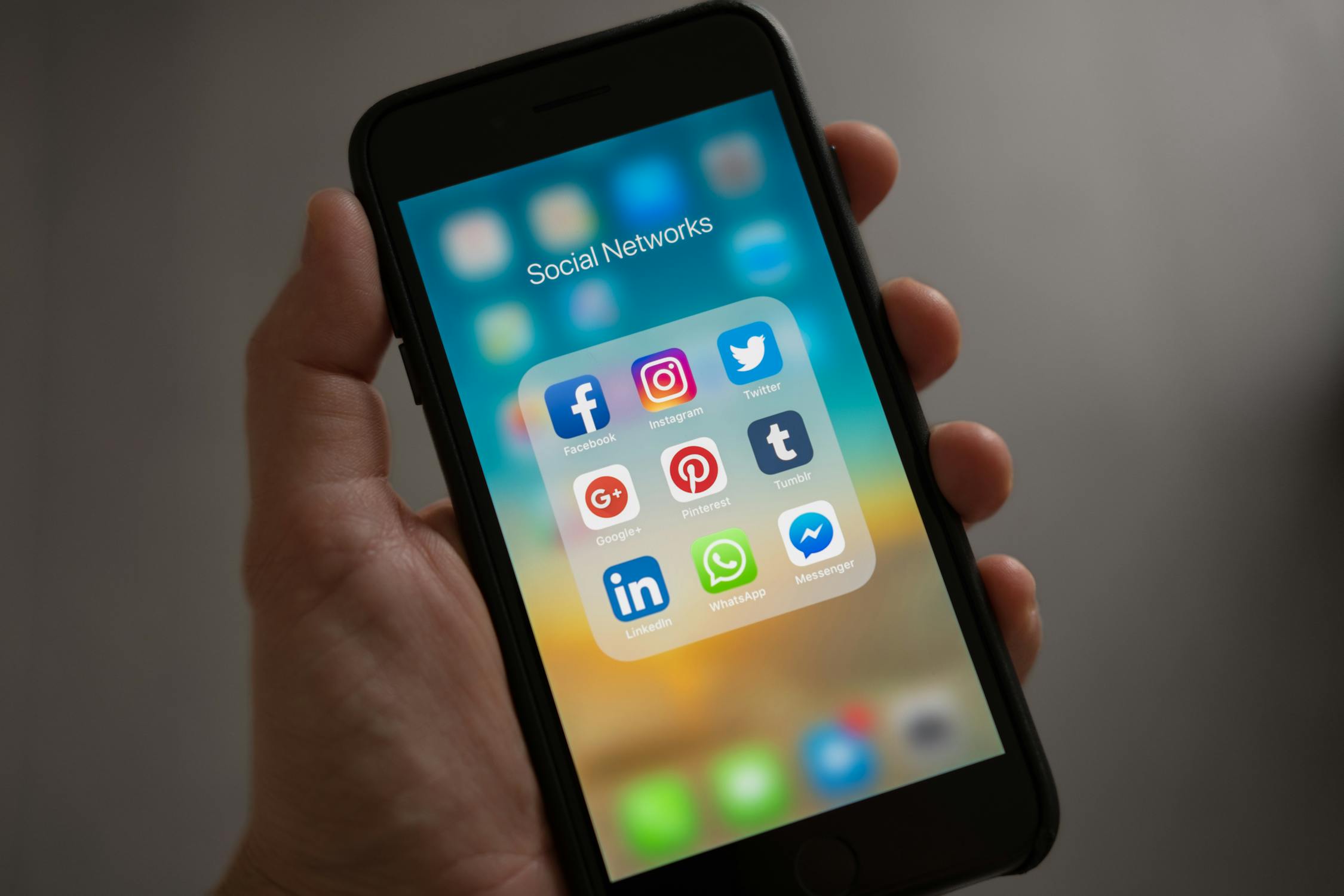 3. Be active on social networks like LinkedIn, as well as other sites where your customers participate.
Merely having a presence on a social media platform isn't enough. You need to be, well, social. Are you sending connection requests, commenting on other people's posts, and building relationships?
When someone contacts me on LinkedIn, I look at their profile to see how active they are.
4. Be informative and relevant to the people you want to sell to.
As you dive into social selling, keep in mind that you can't go into this with a "me first' or "product first" mentality. While your solution may be just what your potential customers need, you need to think about issues from their perspective.
Share relevant content like blog posts that address pain points, recent webinars, or industry news stories. When you're sharing content, you don't have to keep it solely focused on your brand. Keep it focused on the buyer.
5. Don't be a social spammer.
If you're new to social selling, you may feel the urge to send InMails to people on LinkedIn about your product or service right after you connect with them. Slow your roll. That is not going to help your lead generation efforts. In fact, it's a major turn off when sales reps do that.
Earn the right to discuss your product. Simply asking someone to connect isn't enough "courtship" before proposing.
Slow your roll. Fight the urge to send InMails on #LinkedIn about your product or service RIGHT AFTER you connect with them. 🤦 Get more #SocialSelling tips!
Click To Tweet
6. Think beyond LinkedIn.
Yes, for many industries, LinkedIn is THE place to be to build relationships with potential customers. However, have you noticed how noisy it's getting there? Everyone is starting to really get serious about social selling on LinkedIn.
Don't abandon LinkedIn if your customers spend time there, but do consider additional options for social engagement like:
Twitter
Quora (look for questions people have now that you may be able to answer; just don't be too "salesy")
Industry-specific forums and networking sites
YouTube
Instagram (maybe even set up your own IGTV videos)
Facebook Live videos
7. Make time to listen.
Listening is hard sometimes when you're in sales, but it's a critical skill and one you can put to use in social selling, too.
There are plenty for free social listening tools available if your company doesn't provide one. Set up listening filters to help you identify conversations where you can engage with potential buyers, answer questions, and demonstrate your expertise.
8. Engage beyond the cold call.
Connect with those people you cold call. As you share valuable informational and educational updates, they will potentially see your updates. Take time to comment on their posts and tag them in relevant comments and posts you share. Just don't be overly aggressive in those tags and callouts.
Put These Social Selling Tips to Work
Have you been reluctant to hop on the social selling train? You don't have to stop cold calling or email, but I do encourage you to at least give social selling a try. You may be pleasantly surprised by how it helps you take sales engagement to the next level.