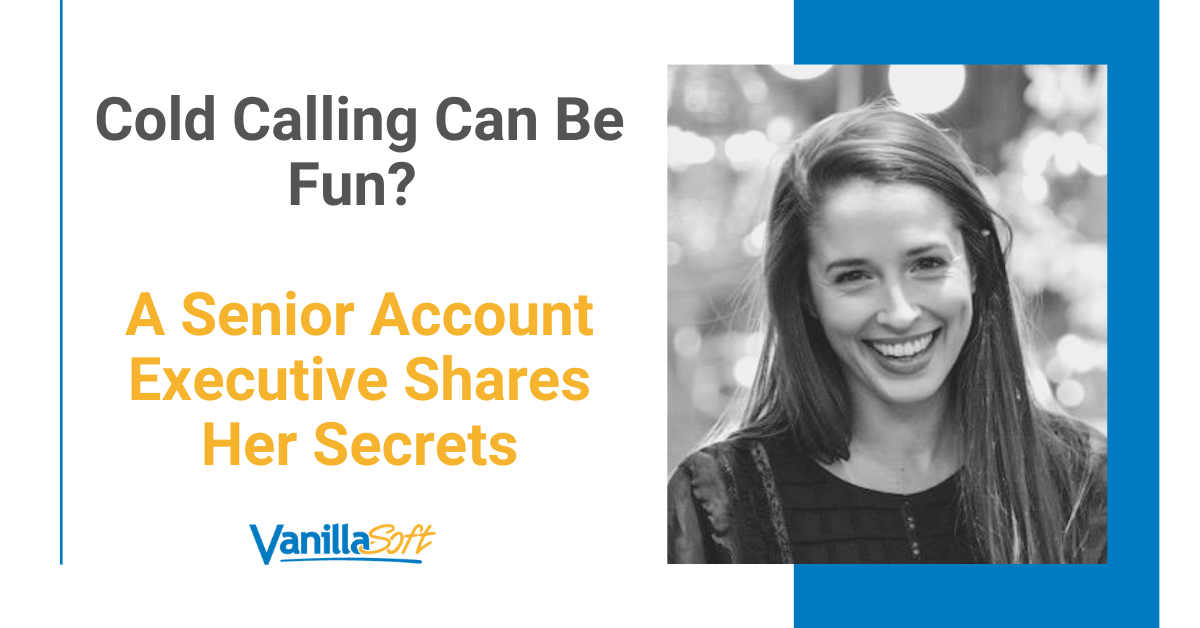 Senior Account Executive Rachel Spencer started at VanillaSoft five years ago with no sales experience. She relied on her solid product knowledge in the beginning, then learned to do less talking and more engaged listening over time.
The feature-benefit approach won't work without context. You've got to know exactly how a prospect will use your product and make your initial pitch or demo highlight only its most relevant features.
Your unique selling proposition (USP) isn't some fancy fact about your solution — it's you. Your personality should shine through as you ask your prospect questions and tell them stories.
When you're relatively green in the sales industry, you might feel like a lot of the advice you find in sales-focused blogs and books isn't yet for you. It can seem like everyone else has more experience and you're floating along with a bad case of imposter syndrome.
Rachel Spencer knows how you feel.
She's a Senior Account Executive and resident guru of higher education sales here at VanillaSoft. She discovered her natural talent for telefundraising while attending law school at Queen Mary University in London, where she was tasked with making calls to solicit university donations.
She went on to work in a call center for a charity organization called Listen, and as a telephone marketing manager at King's College, before joining our team.
Rachel enlightened me and our audience of young reps with her pearls of wisdom about phone sales and how to stay confident in your early days with potential clients on an episode of the INSIDE Inside Sales podcast.
From nonprofit donor solicitation to B2B sales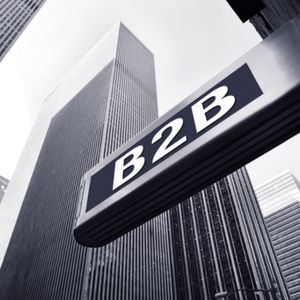 Unlike people who run away from cold calling like it's the plague (sound familiar?), Rachel gets excited by the chance to build a new relationship on every call. She discovered her natural affinity for phone chats in her telefundraising days and loved it enough to completely switch career paths. But that doesn't mean she had overnight success in her current role.
Her transition from educational fundraising to software sales was rough. She had exactly zero sales in her first year at VanillaSoft.
Fast-forward five years: She's now our top salesperson company-wide.
How did she do it?
Know your stuff
Having used VanillaSoft at her previous job, Rachel entered B2B sales with a deep knowledge of our product. She could put herself in the shoes of anyone who was intimidated by the big job of implementing a new solution.
That intimate knowledge of how your product or service works is crucial. But as Rachel discovered, it's not necessarily enough to close the deal.
She didn't have a solid contextual understanding of how her prospects would be using the software. Her audience had suddenly changed from college alumni to sales executives, and she neglected to position the product in a relevant way.
Instead, she was solely focused on getting through her bulleted list of discovery questions and running straight to the pitch — which is what we all do in the beginning.
It was her absolute conviction in VanillaSoft's donor engagement platform that kept her going despite the challenges.
As Rachel used to say about nonprofit fundraising, "You have to do everything in your power to get to a place where you believe in the project."
Give the brain what it wants
She believed wholeheartedly that she had what her prospects needed, but it still took some experimentation to figure out how to talk to them about it.
When selling to university representatives, she mostly encounters semi-qualified leads. Some are warmer than others, and over time, she's figured out that it takes a lot more than running through a list of features to get them on board.
It takes good stories.
"The human brain is literally programmed to listen to stories in a way we're not programmed to digest statistics and numbers," says Rachel. "Your brain starts to tune out at a certain point, whereas when you're telling a story, you get captivated."
Now she spends most of her time doing VanillaSoft demos, 25% of which incorporate storytelling: describing real-world scenarios in which she found each feature to be helpful.
Thinking of her prospects as peers to whom she was telling a story cleared the "aroma of desperation" she used to emit as a newbie.
Ask, don't tell!
You've heard it before, but maybe you'll believe it coming from a top sales rep: Listen to your prospects.
On the podcast, Rachel echoed this sentiment more than once, citing good questions and listening skills as the most prominent elements in her cold-calling evolution.
"At this stage, any discovery call I do is 90% questions," she says.
While she used to be "furiously typing" notes, now she makes a concerted effort to stay present and open, ready to move the conversation in any direction.
This question-based approach to selling seems to go against everything you know about sales, which is stereotypically all about talking. But try it and you'll see: It's magic.
You already have your unique selling proposition
It took time for Rachel to learn what she was doing wrong, correct it, and see results.
Even now, she says she still struggles with avoiding solely feature-based selling — because she gets so excited about sharing every little thing VanillaSoft can do for higher-ed institutions.
Her confidence developed as she let go of the little mistakes and learned to allow her personality to come through. She advises those of you who are still new to the sales game to stick with it and have fun.
To become the Rachel Spencer of your company and enjoy top sales accolades, keep shedding any layers of insecurity. You'll eventually unearth your unique selling proposition (USP) — or, as former podcast guest, Jules White puts it, your unique human proposition.
"The U in USP is you," says Rachel.