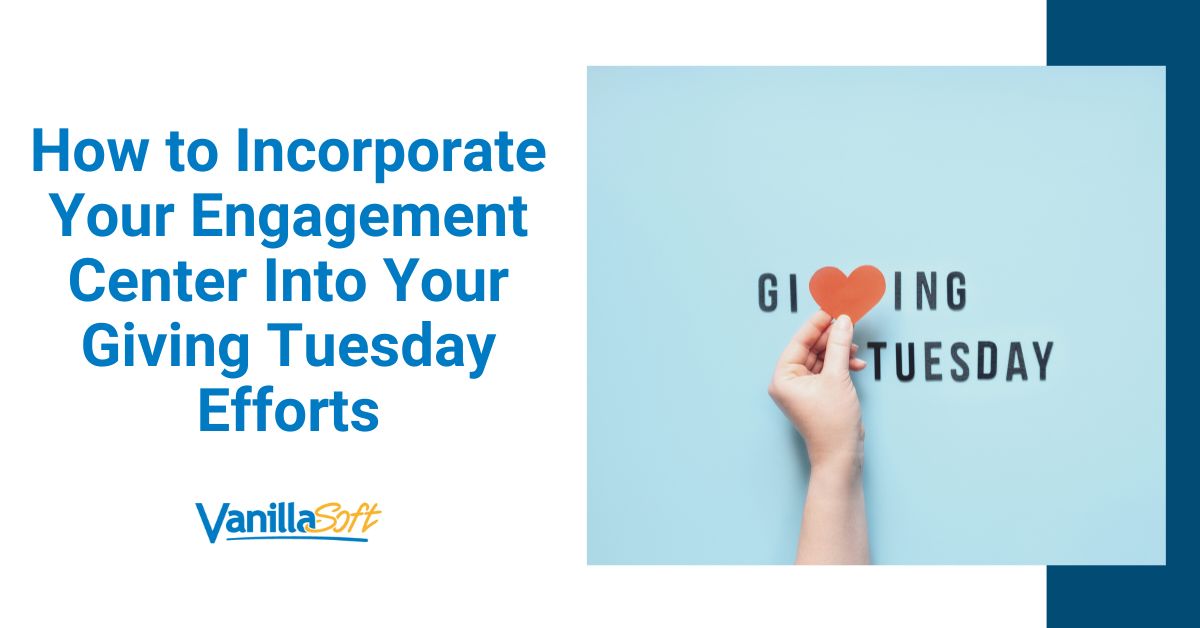 Giving Tuesday 2023 is approaching, and if you want to make the most of these 24 hours, it's crucial to plan your campaign ahead. You'll achieve the best results if you start ramping up to this moment weeks in advance, which puts your Digital Engagement Center at the forefront of your fundraising activities.
To hit and exceed your goals, you should start your Giving Tuesday outreach at least a month before the event itself. Since we're talking about a multichannel tactic consisting of a series of coordinated touchpoints, the first step is folding your student employees, regular staff, and Engagement Center into your plans.
In this article, we'll offer some tips for creating a successful Giving Tuesday campaign that will keep your audience engaged and increase donations.
1. Promote Giving Tuesday Across All Channels
When it comes to flash fundraisers, especially global initiatives like Giving Tuesday, staying top of mind with your donors is what matters the most.
Catching them by surprise can lower your odds of securing a donation, so instead of that, build a cadence that will gradually warm them up to the idea of making a gift. Consistency is a key factor, but that doesn't mean you should insist on calling your donors until they pick up or flooding their inbox with emails.
The trick is in a balanced approach, which means designing a multichannel cadence that will not disrupt your constituents but will make sure they get your message through their preferred medium of communication, together with a couple of reminders that will prepare them for your call on the day of the event.
In other words, meeting your audience where they are and using their preferred channel of communication goes a long way. VanillaSoft allows you to create a seamless donor journey for your constituents by combining SMS, email, personalized video, voicemail, and phone and incorporating all these channels into your Giving Tuesday campaigns.
2. Segment Your Audience to Better Target Them
Although the goal is to engage your entire constituent base and solicit as many donations as possible, you should focus on key populations, that is, those most likely to donate, such as recent grads, anyone who gave a gift on Giving Tuesday previous years, or people who donated through the Engagement Center.
With Intellective Routing (IR) filters, you can precisely target these segments and assign each of them to a different team member.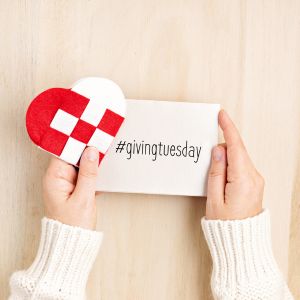 By implementing this feature, you can achieve a high level of granularity so that it's possible to select only people who donated a certain amount or alumni who studied a specific subject or live in a particular area. Such detailed segmentation gives you greater control over which contacts to forward to which team member and allows you to connect your constituents with the area on campus they're going to feel more connected with.
With IR filters, it's possible to segment your audience into groups based on different criteria and achieve a very high level of granularity. By creating several targeted Giving Tuesday filters, you can help your team personalize their outreach and tailor messaging to resonate with the people they're talking to.
3. Organize an Additional Shift for Student Fundraisers
Maximize outreach on Giving Tuesday by setting up additional shifts for student fundraisers during Giving Tuesday.
Encourage their active participation by instilling a sense of purpose and motivation. Increased engagement can help to broaden your outreach while providing the students with valuable real-world communication and fundraising skills.
4. Include Your Full-Time Staff Too
Utilize Giving Tuesday and the EC to incorporate staff members, too. Bring your full-time team members into the EC to do outreach, engage, solicit, and participate in other fundraising activities before students come in later during the day.
There are multiple benefits to this tactic. First of all, if they use a donor engagement platform, they can handle a great number of calls, texts, emails, and other touchpoints efficiently and cover a large portion of your constituent base.
Having full staff buy-in around Giving Tuesday will also get everyone in the department and on campus working towards the same goal. This "going above and beyond" approach is what will help you get the entire community to participate all at once.
Additionally, it also gives staff a better idea of the challenges that the students face, so it spreads knowledge and awareness of the work being done by the folks in the Engagement Center, which is always a good thing. As a result, units on campus might decide to give the students more resources and more credit. So, it's an all-around win-win situation for everyone involved.
5. Implement Post-Giving Tuesday Stewardship with the EC
Your activities shouldn't stop once the main Giving Tuesday event is over. This fundraising event is not only an excellent opportunity to raise funds for your cause but also to build lasting relationships with your donors.
That's why it's critical to have a post-Giving Tuesday stewardship strategy that leverages the Engagement Center to thank, engage, and inspire your supporters.
The first step of any stewardship plan is to thank your donors for their generosity and show them the impact of their gift. You can use the EC to send personalized thank-you messages via phone, text, email, or video within 48 hours of Giving Tuesday.
Make sure to acknowledge their specific contribution, whether it was a one-time gift, a recurring donation, or a matching gift. You can also include a link to an impact report or a gratitude video that showcases how their donation made a difference.
Besides that, make sure to keep your donors informed and involved in your ongoing work. You can use the EC to send regular updates on your programs, projects, and achievements via phone, text, email, or video.
You can also invite your donors to participate in surveys, webinars, events, or volunteer opportunities relevant to their interests and preferences. This way, you can show them that they are part of your community and that you value their feedback and input.
Finally, stewardship is a great way to motivate your donors to give again and spread the word about your cause. You can use the EC to send targeted appeals based on your donors' giving history, behavior, and affinity via phone, text, email, or video.
It's also a good idea to encourage your donors to become ambassadors for your cause by sharing their stories, testimonials, or referrals with their friends and family. This way, you can increase your retention rate and grow your donor base for next year's GT.
6. Adapt Your Messaging to Fit Giving Tuesday
Customizing your communication materials, scripts, and result codes to align with the Giving Tuesday theme is essential. This customization will not only resonate better with your intended audience but will also allow for better tracking of gifts and interactions.
Such systematic record-keeping is useful for post-event follow-ups, fulfillment procedures, and stewardship initiatives.
What you should bear in mind is that rather than using the same result codes you use every day, create specific ones just for Giving Tuesday so you can build targeted reports to compare to in future years. You can also create Giving Tuesday-specific follow-up emails, thank you emails, and info update emails about the results of the event, which will allow you to create result code-based emails that are really specific to your Giving Tuesday efforts rather than just the generic day-in and day-out emails tied to the regular result codes.
If you use GT-specific result codes and reports, then you can also track specific pledge fulfillment to know who actually fulfilled their GT gifts compared to regular gifts. Plus, this way, you can identify who's a repeat Giving Tuesday donor and the channel they used to fulfill their gift so that you can plan GT-specific stewardship and thank-you initiatives, too.
All this means that the following year, you'll have accurate data you can use to target and focus on people who gave via Giving Tuesday the previous year.
In Conclusion
These simple Giving Tuesday ideas can help you transform your fundraising efforts and make sure your entire team and university work toward the same goal. The Engagement Center should be the focal point of all your activities and serve as a hub that will inform this particular campaign and your stewardship strategy.